Baylor's Kim Mulkey wants her team to experience what she accomplished as a player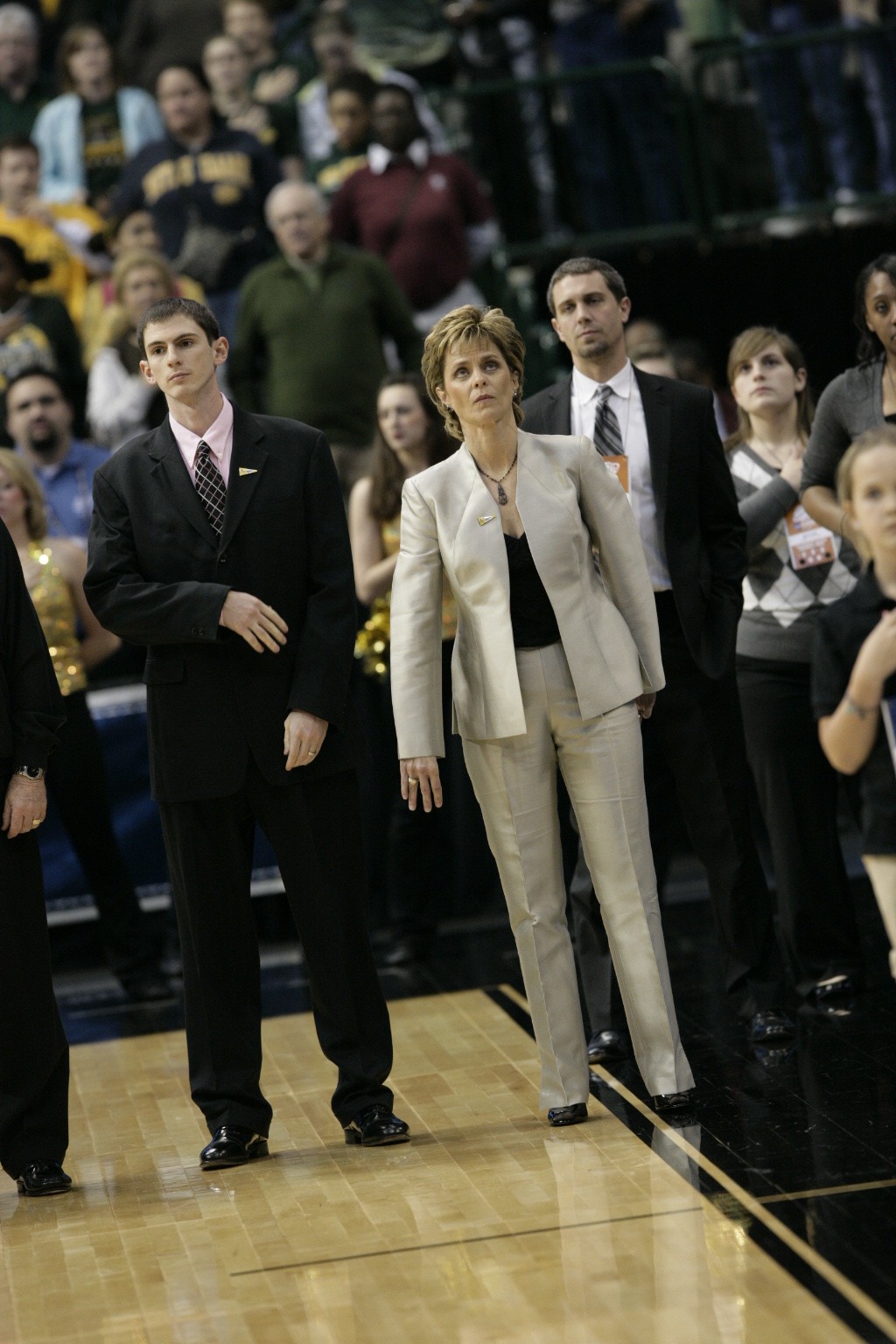 It was 30 years ago this month that a 19-year-old point guard with long braids helped lead Louisiana Tech to the first women's NCAA National Championship.
The Lady Techsters, then the country's dominant program, won the Midwest regional then routed Tennessee in the semifinals to get to the title game. There, the team in the powder blue uniforms with sleeves beat Cheyney State 76-62. They finished the season 35-1, and the young woman with the braids, then a sophomore, became a star.
This season that same woman, who now sports a short cut, still passionately leads the nation's top team. But her role is a vocal, inspired head coach of Baylor University – a team ranked number one all year long and the only undefeated NCAA Division I program in the nation.
If Mulkey and her team win a title this spring it would be a déjà vu that is cause for pause. But it would not necessarily be a surprise. Mulkey, who guided the Lady Bears to a championship in 2005, sets high expectations for her team.
"Our goal is to win a national championship," she said. "Our goal every year is to compete at the highest level."
Baylor has come close to being upset twice in the last few weeks, but each time they dug in and found that extra gear. The top-scoring quintet of Brittney Griner, Odyssey Sims, Destiny Williams, Kimetria "Nene" Hayden and Brooklyn Pope each step up if someone else is having a bad game. Mulkey said the entire team "is definitely where she thought they would be" as the regular season ends.
The 1982 championship was broadcast on television and Mulkey said a great crowd was on hand to witness the game. Today, the fanfare and media coverage far outreaches what it was then.1
As a player, Mulkey said she did not dream of coaching. But in 1985, Louisiana Tech president F. Jay Taylor asked her to be an assistant to head coach Leon Barmore, and in 1996 she was promoted to associate head coach. Mulkey took the reins at Baylor in 2000.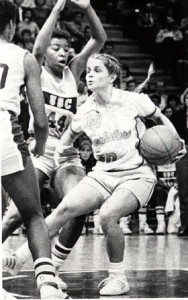 "I am thankful I was encouraged to (coach), because I love to compete and I am passionate about the game."
Coming from a winning program shaped her approach to coaching.
"I am a product of the coaches I played for and the teammates I played with," said Mulkey. "Louisiana Tech, at that time, was the dominant program in women's basketball."
Mulkey said her vocal coaching style is who she is, and added that developing players is her highest priority.
"I guess I was just born with a competitive personality," she said. "I feel I am fair, demanding, driven and compassionate. I give all I have to develop players and make sure they graduate."
"My players know I will work hard for them. I believe players take on the personality of their coach."
Mulkey said she tries to get it all in, from appreciating their present experience to getting them ready for the future.
"I teach so many life lessons. I always want my players to understand that college is the best four years of their lives," Mulkey said. "Coaches should prepare them for the real world when they leave."
But although winning a crown this year would be a momentous coincidence, Mulkey cautioned that she is not thinking about past glory as Baylor prepares to enter the Big 12 and NCAA tournaments.
"I have won championships, and I want my players to experience it," she said. "It is not about me, it is about them!"
1CBS aired the game in 1982. The attendance was 9,531.
A selection of Mulkey's accomplishments
1981
Won AIAW National Championship
1982
Member of USA Basketball Select Team
Won NCAA National Championship
1983
Won gold medal at Pan Am Games in Caracus, Venezuela
Academic All-American
1984
Olympic Gold medalist at Los Angeles games
1999
Listed by Sports Illustrated as one of the top 50 greatest Louisiana sports figures of the 20th century
2000
Inducted into the Women's Basketball Hall of Fame
2001
Named one of Top 50 Female High School Athletes of the 20th Century
2004
Texas Association of Basketball Coaches Senior College Coach of the Year
2005
2010
Inducted into Texas Sports Hall of Fame
2011
Big 12 Coach of the Year
USBWA National Coach of the Year