Miami's Katie Meier to lead 2012 USA Basketball U18 Women, Nikki Caldwell & Kelly Graves named assistants
From USA Basketball: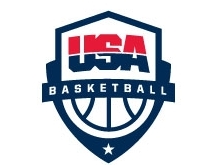 University of Miami head coach Katie Meier, the 2011 Associated Press co-National Coach of the Year, has been selected to serve as head coach for the 2012 USA Basketball Women's U18 National Team; while collegiate head coaches Nikki Caldwell of Louisiana State University and Kelly Graves of Gonzaga University will act as assistant coaches for the U18 squad. The coaches were selected by the USA Basketball Junior National Team Committee.
The USA U18 National Team will compete in the 2012 FIBA Americas U18 Championship, held in San Juan, Puerto Rico, Aug. 15-19, in hopes of securing a berth in the 2013 FIBA U19 World Championship for Women (dates and site TBD). The FIBA Americas U18 Championship will feature eight national teams from North, South and Central America and the Caribbean, with the top three finishing teams qualifying for the 2013 FIBA U19 Worlds. Players eligible for this competition must have been born on or after Jan. 1, 1994.
Trials to select the 12-member USA squad will be held May 18-21 at the U.S. Olympic Training Center (USOTC) in Colorado Springs, Colo. The team will regroup at the ESPN Wide World of Sports Complex at the Walt Disney World Resort in Orlando, Fla., for its first training camp from May 28-June 2. The USA will then return to the USOTC for its final training camp Aug. 3-14, prior to traveling to Puerto Rico for the competition.
"The committee is very enthusiastic about this coaching staff," said USA Junior National Team Committee chair Sue Donohoe, executive director of the Kay Yow Cancer Fund. "In Katie Meier, Nikki Caldwell and Kelly Graves, we have three very good coaches who have proven they have what it takes to represent USA Basketball. They are enthusiastic, smart, driven to succeed and know what it takes to win. They bring extensive experience and diverse perspectives to our team, which will allow them to take a group of 12 gifted basketball players and mold them into a single unit. We feel extremely confident that these three coaches will not only be able to continue the USA's five consecutive gold medal streak at the FIBA Americas U18 Championship, they'll do so in a manner that is representative of USA Basketball."
"I was so touched when I was asked to do this," said Meier. "I was really honored. That was my first reaction, and then it just gets bigger and bigger and bigger when you think about what you're doing, why you're doing it and whom you're representing. It's just an incredible honor. I'm very, very excited.
"I think my coaching style has a lot to do with the selection. It's a very fun style. It's very up-tempo. I think it takes advantage of the talent pool that we'll have. The players will certainly be able to show how skilled and how special they are. That's a big part of it, it's catered to the players' abilities and you can tweak it with the strengths and weaknesses of your team. It's a really flexible style. It's really fun to coach, and I think it's really fun to play as well.
"I think this is a superstar staff. I think Nikki Caldwell and Kelly Graves make this an incredible staff. I have so much respect for them. It's definitely going to be a 'working together' deal. They bring so much to the table. Kelly and I just played against each other in the NCAAs, so we had a nice little chat about us working together while we were out in Spokane. They're just so bright. They're hard working. I think there's going to be so much creativity. There are three very different styles of basketball that are all going to merge together and I think it's going to be phenomenal. I think it's an amazing staff. I was stunned when I heard who the two assistants would be. They're just so fantastic."
In addition to Donohoe, the USA Basketball Women's Junior National Team Committee includes NCAA appointees Joanne Boyle (University of Virginia), Coquese Washington (Penn State University) and Connie Yori (University of Nebraska). The athlete representative is current Virginia Commonwealth University head coach Beth Cunninham (1999 USA Pan American Games Team member).