Baylor confirms that Brittney Griner broke a wrist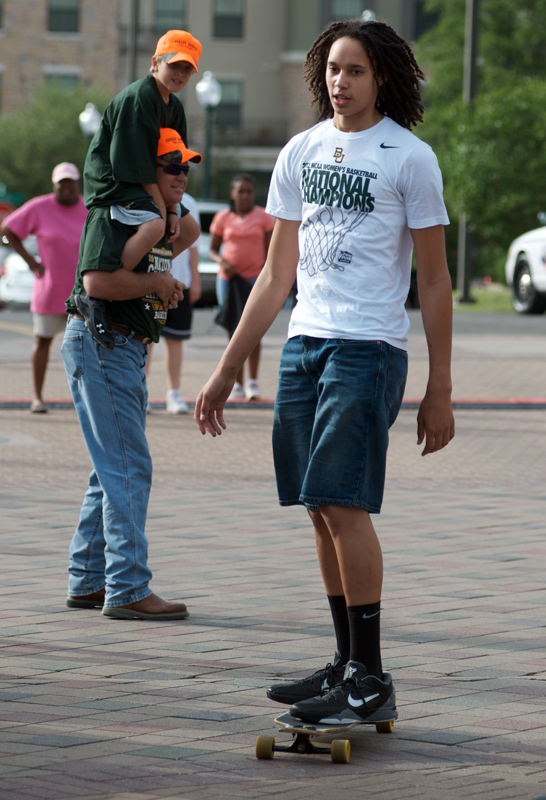 Women's basketball message boards were abuzz this week over rumors that Brittney Griner broke her wrist while longboarding. Today Baylor confirmed to Hoopfeed.com that the 6-8 center did break a wrist but gave no further details. She is wearing a cast on the wrist.
Last month Griner, this year's winner of the Wade Trophy and Wooden Award, withdrew from consideration for the USA Senior National Team that will compete in the London Olympic Games this summer. The rising senior led her team to the 2012 NCAA National Championship and a record-breaking 40-0 record.