Opals vs. USA preview: Assistant coach Doug Bruno scouts the Australians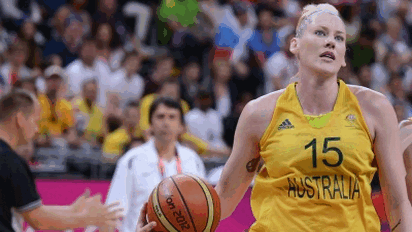 The U.S. (6-0) faces longtime foe Australia (5-1) in the semifinals of the 2012 London Games as the Americans seeks to win their fifth straight gold medal. The U.S. is riding a 39-0 winning streak that dates back to the 1992 bronze medal game.
The teams last met in the second round of the 2010 FIBA World Championship. The U.S. held off a late Australia rally for an 83-75 victory. Diana Taurasi  scored a game-high 24 points, while Sylvia Fowles added 15 points and a team-high six rebounds.
At the 2008 Olympic Games, the U.S. and Australia met in the gold medal game. The U.S. won 92-65. Kara Lawson led the U.S. with 15 points in perfect 5-of-5 shooting.
The Olympic history of the two teams.
2008   92- 65
2004   74- 63
2000   76- 54
1996   93- 71
1996   96- 79
1984   81- 47
The winner of the U.S.-Australia semifinal will face the winner of the Russia-France semifinal in the gold medal game on Saturday. The losers of both games will meet one another in the bronze medal game, also to be played on Saturday.
Full Schedule and Previous Results
U.S. assistant coach Doug Bruno (DePaul University) scouts the Opals:
We have played Australia many times before in world championships and the Olympics, but they are a different team each year, and we are too. What are some of their strengths this year?
Their inside game is their strength and their overall size. Lauren Jackson is one of greatest players in the world, and she can play with her back to the basket or facing the basket, and Liz Cambage is becoming one of the best bigs in basketball. So that is going to be a tough matchup for us. They also rotate four players through the inside – (Abby) Bishop and (Suzy) Batkovic are also very good. So, we are going to have our hands full.
Where can we attack them?
We need for our post players to be ready to defend and to attack them on the offensive side as well.
Do you think maybe they match up better against us than any other team in the tournament does?
On the interior, you could say they actually have an advantage over us based on their height.
What are some of the keys to the game?
We finally got off to a quick start against Canada for the first time of this whole trip, and that will be important for us to start strong again against Australia as well. I also think we need to get into them defensively and take away some of their passing lanes. Maybe most important, we need to rebound the ball. We can't give them second chances.
Bracket
Quarterfinals
Semifinals
Final
B2
  Australia
75
A3
  China
60
B2
  Australia
A1
  United States
A1
  United States
91
B4
  Canada
48
A2
  Turkey
63
B3
  Russia
66
B3
  Russia
Bronze medal game
B1
  France
B1
  France
71
A4
  Czech Republic
68