The Atlanta Dream suspends Angel McCoughtry indefinitely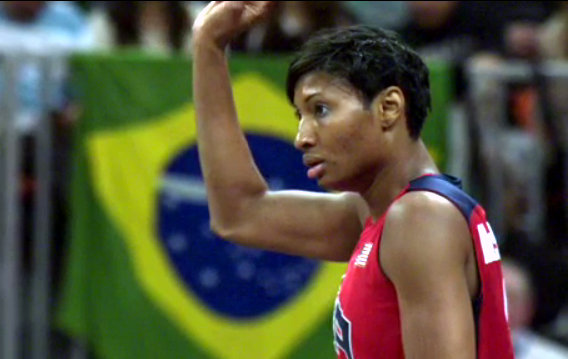 After a tumultuous week, the Atlanta Dream suspended starting forward Angel McCoughtry for an indefinite period for violating team rules. Monday, team owners fired head coach and general manager Marynell Meadors and promoted assistant coach Fred Williams. McCoughtry received word of the suspension before the Dream's home game against Tulsa Tuesday night. The suspension was backdated one day according to announcers during the game.
McCoughtry leads the league in scoring with 22.2 points per game.
Update: Wednesday, August 29, 2012
Williams met with McCoughtry face-to-face on Wednesday and gave her a written list of requirements to sign and comply with before her suspension ends according to the Associated Press.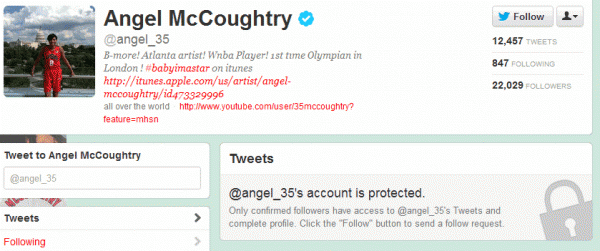 McCoughtry also set her Twitter account to protected status this week. Twitter accounts with protected Tweets require manual approval of each and every person who may view that account's status updates. McCoughtry has 22,059 followers as of August 29.