*Update: Phoenix Mercury win 1st pick in the 2013 WNBA draft* – 2013 WNBA Draft Lottery basics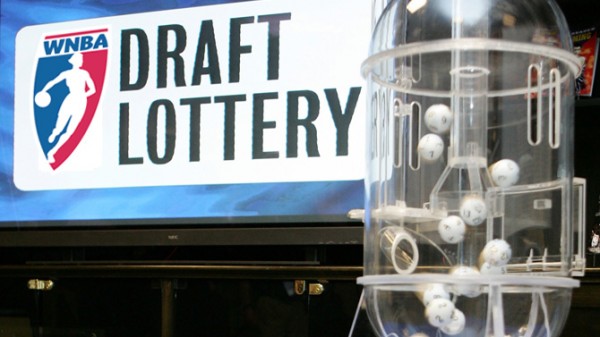 Updated: 6:45 p.m. ET
Results:
No. 1 – Phoenix Mercury
No. 2 – Chicago Sky
No. 3 – Tulsa Shock
No. 4 – Washington Mystics
The Mercury had 276 chances out of 1,000 to receive the first overall selection, the second most of any of the four teams in the Lottery mix. It marks the third time Phoenix has won the WNBA Draft Lottery. In 2004 they picked Diana Taurasi and in 2007 they picked Lindsey Harding.
---
Brittney Griner, Skylar Diggins and Elena Delle Donne are the names that will inevitably be called during the first three selections of the 2013 WNBA Draft next spring. Today's WNBA Draft Lottery will determine the teams that will have the chance at one of the outstanding college seniors. The event will be televised during the 6 p.m. ET edition of  ESPN's "SportsCenter."
The Chicago Sky, Phoenix Mercury, Tulsa Shock, and Washington Mystics were eliminated from playoff contention this postseason and will participate in the lottery. The lottery establishes the first four picks of the draft, with the remainder of the first round, as well as the second and third round, determined by inverse order of the teams' respective regular season records. The winner of the lottery secures the top pick in the draft.
Following are the number of chances for teams in the lottery:
LOTTERY TEAMS
Team
Record
Chances (out of 1,000)
Washington
5-29
442
Phoenix
7-27
276
Tulsa
9-25
178
Chicago
14-20
104
League Lottery Procedure
Fourteen balls numbered 1-14 will be placed in a lottery machine and mixed. Four balls will then be drawn to the top to determine a four-digit combination. The team that has been assigned that four-ball combination will receive the No. 1 pick. The four balls will then be placed back into the machine and the process will be repeated to determine the second and third picks. The team that does not win one of the top three picks will be slotted fourth.
There are 1,001 possible combinations when four balls are drawn out of 14, without regard to their order of selection. One thousand of those combinations will be assigned to the four non-playoff teams based on their order of finish in the 2012 regular season. The remaining combination will be unassigned. If the one unassigned combination is drawn, the balls will be placed back into the machine and the process will be repeated until an assigned combination is drawn.
Around the Web