Notre Dame associate head coach Carol Owens named president of the Black Coaches & Administrators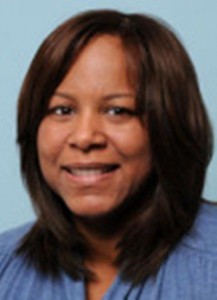 Carol Owens, Notre Dame associate women's basketball coach, is the new president of the Black Coaches & Administrators (BCA). The organization's executive director, Floyd Keith, announced the appointment Tuesday. BCA's board of directors votes on the position.
"Carol has been an active and enthusiastic board member," said Keith. "I look forward to working closely with Coach Owens during the upcoming months. Her knowledge of the sports landscape and her leadership qualities will be a great asset in the continuing development of our organization."
Owens joined the board in 2007 and served on several committees.
"I'm thrilled and honored to take on the role of president of the BCA," Owens said. "I've thoroughly enjoyed my time on the BCA Board and now look forward to taking an even larger role in helping to grow existing areas of development and discover new avenues of growth for all minorities in sports. This is an exciting time to be part of the BCA and I look forward to joining with the BCA membership and Board to help take our organization to new heights in the future."
Owens spent 10 seasons as an assistant and associate coach at Notre Dame before spending time as the head coach of her alma mater, Northern Illinois University. She returned as an associate coach of Notre Dame in 2010. Overall, her time UND includes three Final Fours, counting the last two seasons, and the 2001 national championship.
Owens' tenure follows that of Danielle O'Banion who became president when she was an associate women's basketball coach at Memphis. O'Banion is currently the head coach of Kent State.
Other BCA board members include: Dr. Percy Bates, Professor and Faculty Athletic Representative at University of Michigan,  will serve as the President Elect; David R. Roach, will serve as Treasurer; Danielle O'Banion, Head Coach, Women's Basketball at Kent State University is the Past President/Ex-Officio; Ron English, Head Football Coach at Eastern Michigan University; Dr. Bernard Franklin, Executive Vice President of Membership & Student-Athlete Affairs & Chief Inclusion Officer, NCAA; Curtis Luper, Assistant Football Coach at Auburn University; Anucha Browne Sanders, Vice President, Women's Basketball Championships, NCAA; Dr. Dennis Thomas, Commissioner, Mid-Eastern Athletic Conference; Cliff Warren, Head Men's Basketball Coach at Jacksonville University and Dr. Kevin White, Vice President and Director of Athletics at Duke University.