With an Ivy League win streak record, Courtney Banghart has Princeton riding high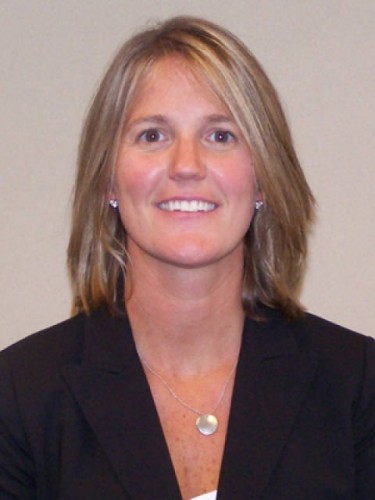 Courtney Banghart of Princeton is one of the most successful young coaches in the country. Her team currently sits at 18-5 and 9-0 in the Ivy League and has run off 33 consecutive victories in conference play to set an Ivy League record. Banghart, a former Dartmouth standout has an overall record of 113-55 in six years at Princeton.
The Tigers take their final regular season road trip stopping first at Harvard tonight then to Dartmouth on Saturday. The Big Green owns the all-time series versus Princeton, 43-26. The series began in 1976-77 and the Tigers have won the last seven meetings.
Thoughts about Niveen Rasheed's play this year
Rasheed is a special talent that only comes along once in a lifetime. She has a relentless motor and great speed and quickness on both ends. She's a versatile scorer and a high energy player. She's great on the glass on both sides of the ball, and is our absolute team leader. It's been a treat to coach her over the past 4 years.
Do you see her playing in the WNBA?
Playing in the WNBA is her dream. We've been in contact with agents and GM's. She has a good chance. She'd make any team better, that I'm sure of.
Your Class of 2013 is now 50-1 in the Ivies which is an incredible accomplishment, what makes them so special as a class?
To sum up the Class of 2013: Practice warriors, game winners, history-makers.
They have approached every possession- in practice and in a game- with everything they have, thus they've built winning habits over a four year career. Within greatness lies consistency. That pretty much says it all. They will never be replaced, nor their body of work outdone.
You beat Rutgers by 16 this year, was that a special win?
Beating Rutgers was a sign of how far this program has come in the past 6 years.
How much did the taste of the narrow defeat to Kansas State last year in the NCAA's motivate your team?
Fortunately, I've never had to coach effort, nor "motivate" my players in my time as the Princeton coach. This is a team deeply committed to the day to day. This is a group that loves to compete and has the humility to know they can always get better. That NCAA Tournament win means so much to us all—it's another chance for them to make history.
You are traveling up to Dartmouth this weekend, is that a tough game for you personally given your past affiliation with them?
As an alum, it's always special to go back to Dartmouth. Leede Arena has 18 championship banners, 4 of which I was a part of. It's special to be back, to look at those banners, and to see so many old friends, but I'll be wearing orange and black. The Tigers have my heart now.
It is alumni day, which is ironic. I will always be a proud alum.
Is there a team in the Ivies who surprised you this year and if so why?
I'm never surprised by any other team. My attention is on my group and our progress.
Talk if you could about parity nationally in women's basketball within the context of the probability that only Baylor,UConn and Notre Dame are legitimate title contenders?
Parity in competitive athletics is not the goal. The goal needs to be, as players and coaches, to get your team better. I think my crew is doing that.