WNBA and Players Association sign new collective bargaining agreement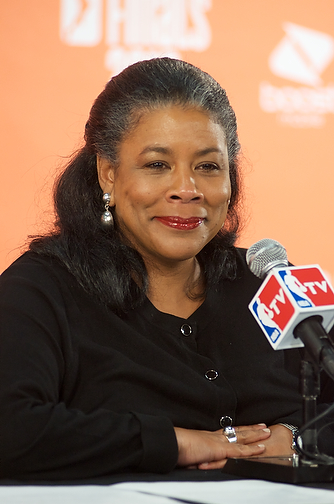 The Women's National Basketball Association (WNBA) and the Women's National Basketball Players Association (WNBPA) announced today that they have entered into a new eight-year collective bargaining agreement, commencing with the 2014 season and continuing through 2021.
"I am pleased to announce that we have concluded the collective bargaining process and have reached an agreement with the WNBPA that provides the league with a long-term foundation for growth while also guaranteeing increases in player salaries and benefits," said WNBA President Laurel J. Richie. "This agreement caps a successful 2013 season both on and off the court, and we are now focused on delivering the best basketball in the world."
The new collective bargaining agreement includes an additional 12th roster spot, salary cap increases and reduced revenue sharing thresholds, making it more likely that the players will share in league revenue growth.
"We are pleased that we have a completed collective bargaining agreement in place and that 2014 free agency negotiations and signings can begin. Although the additional roster spot was the players' primary goal, we expect all of the league's constituencies to benefit from the teams' ability to sign a 12th player," said WNBPA Director of Operations Pamela Wheeler. "Throughout these negotiations, as always, the players demonstrated a strong commitment to the growth and success of the league."
The following are additional points agreed to by the WNBA and the Players Association in their new collective bargaining agreement:
A new "Time Off Bonus" of up to $50,000 that players can earn for limiting their overseas play to three months or less during the offseason.
The number of times that a player can be subject to a "core" designation has been lowered from 5 to 4, shortening the path to unrestricted free agency for star players. (Each team can designate one of its players as a core player and receive exclusive negotiating rights to that player in exchange for an offer of a one-year, fully-guaranteed maximum salary contract.)
The term of the agreement is eight years with both the WNBA and the WNBPA having the ability to opt out after the sixth season.
"As players, we are certainly pleased to conclude our business with the owners. We can now focus on the upcoming season and build on the momentum from last year. We are committed to promoting the growth of the WNBA and helping this league get to the next level," said WNBPA President Tamika Catchings. "Over the past eight months the players on our Negotiating Committee have put in tremendous time, effort and thought into these negotiations and we hope that every player in the league will be the beneficiary of those efforts."