Dishin & Swishin 04/10/14 Podcast: It is time to put the NCAA tournament behind us and focus on the WNBA Draft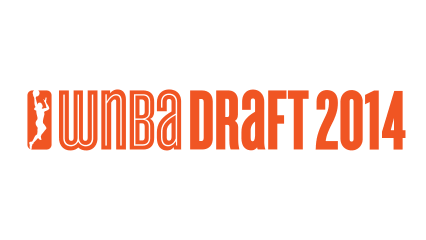 [display_podcast]
Congratulations to the Connecticut Huskies on completing the NCAA college basketball season with an amazing 40-0 record. Somehow, when the game was close at halftime, I imagined Stefanie "Big Momma Stef" Dolson (instead of Big Julius) telling Geno Auriemma, "I ain't saying that I'm perfect, 'cause I'm not. And I ain't gonna never be. None of us are. But we have won every single game we have played 'til now. So this team is perfect. We stepped out on that field (okay court) that way tonight. And, uh, if it's all the same to you, Coach Boone, oops, Auriemma, that's how we want to leave it."
So they went out and made sure everyone will…remember…the…Huskies.
On to the next drama.
For ex-Huskies Dolson and Bria Hartley, it is on to the next phase of life: the WNBA and professional basketball. They will among members of the excited senior class watching intently what happens on Monday night, April 14, when the WNBA draft is held at Mohegan Sun Arena in Connecticut.
Those two, along with Wade Trophy winner Odyssey Sims, and fellow All-Americans Chiney Ogwumike, Alyssa Thomas and Kayla McBride will be among the top picks announced by league president Laurel Richie. They will hold up a jersey in their new team colors, and then enter a world where they could conceivably lose more games in one WNBA season than they've lost in a few years of their college career (hey, those teams are picking high in the draft for a reason).
The Connecticut Sun will select first, followed by the Tulsa Shock. The San Antonio Stars, New York Liberty and Indiana Fever complete the first five selections.
While those players mentioned above are talented, they are not "guaranteed" stars, like Brittney Griner and Elena Delle Donne were last season, or Nneka Ogwumike the year before. Accordingly, and also because of the addition of an additional roster spot, there is a lot of intrigue around this year's selections.
On this week's Dishin & Swishin, we are pleased to welcome back a man that has been on both sides of the WNBA draft. Coach Jeff House has been an assistant coach for the Chicago Sky and New York Liberty, where he assisted Pokey Chatman and Richie Adubato in assessing talent and preparing for the draft. He has also been a college basketball coach at the University of Virginia and, this past season, at the University of Kentucky. House is a man that can tell you what WNBA scouts and general managers are seeing, and what college coaches are doing to prepare their student-athletes for the WNBA.
Topics covered on the podcast include:
What are teams looking for; what makes a good draft choice.
Chiney versus Odyssey; what are the Connecticut Sun going to do?
With the second pick, should Tulsa take "the leftover from Ogwumike or Sims, someone else or make a deal?
Is it possible to ever figure out what Bill Laimbeer is going to do before draft day?
The injury conundrum; what to do about Chelsea Gray and Natalie Achonwa? Where should they go?
A look at the posts, including Dolson, Natasha Howard, Markeisha Gatling and Theresa Plaisance.
Hartley, Shoni Schimmel, Tiffany Bias and the point and combo guards.
Shooters like Maggie Lucas and Tricia Liston, and their futures.
Surprises and upstarts. Who does coach House think are sleepers for the WNBA to see?
It is a fun conversation as we shift our focus from NCAA play to the WNBA!
Enjoy the podcast!
2014 WNBA DRAFT – ROUND 1
1
Connecticut Sun (10-24)
2
Tulsa Shock (11-23)
3
San Antonio Stars (12-22)
4
New York Liberty (11-23)
5
Indiana Fever (16-18)
6
Washington Mystics (17-17)
7
Seattle Storm (17-17)
8
Atlanta Dream (17-17)
9
Indiana Fever (16-18)
10
Chicago Sky (24-10)
11
Connecticut Sun (10-24)
12
Minnesota Lynx (26-8)
2014 WNBA DRAFT – ROUND 2
1 (13)
Tulsa Shock (11-23)
2 (14)
New York Liberty (11-23)
3 (15)
Minnesota Lynx (26-8)
4 (16)
San Antonio Stars (12-22)
5 (17)
Phoenix Mercury (19-15)
6 (18)
Atlanta Dream (17-17)
7 (19)
Seattle Storm (17-17)
8 (20)
Atlanta Dream (17-17)
9 (21)
Phoenix Mercury (19-15)
10 (22)
Chicago Sky (24-10)
11 (23)
Los Angeles Sparks (24-10)
12 (24)
Minnesota Lynx (26-8)
2014 WNBA DRAFT – ROUND 3
1 (25)
Connecticut Sun (10-24)
2 (26)
New York Liberty (11-23)
3 (27)
Tulsa Shock (11-23)
4 (28)
San Antonio Stars (12-22)
5 (29)
Indiana Fever (16-18)
6 (30)
Washington Mystics (17-17)
7 (31)
Seattle Storm (17-17)
8 (32)
Washington Mystics (17-17)
9 (33)
Phoenix (19-15)
10 (34)
Chicago Sky (24-10)
11 (35)
Los Angeles Sparks (24-10)
12 (36)
Minnesota Lynx (26-8)