A Special Dishin & Swishin Podcast: The Jenny Boucek era begins in Seattle
[display_podcast]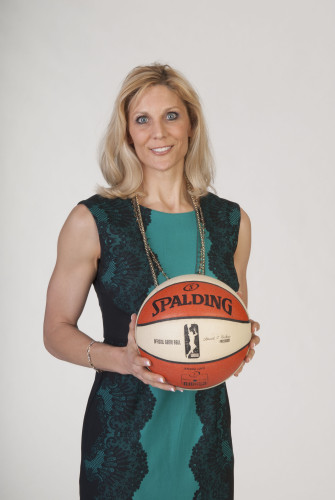 The 2015 Seattle Storm will have a familiar face on the bench, it just will not be former head coach Brian Agler. Today the Storm announced the promotion of associate head coach Jenny Boucek as the new leader on the sideline.
After a disappointing 2014 that saw the return of a healthy Sue Bird but the absence of an ailing Lauren Jackson, the Storm overhaul began with the hiring of team president Alisha Valavanis who came to the team from the college ranks. It continued with Agler's decision to leave his head coaching and general manager jobs for a position with the Los Angeles Sparks. Valavanis assumed Agler's general manager role and began the search for a new head coach, finally deciding on Boucek.
Boucek was previously a head coach from 2007 through 2009 in Sacramento, and like the Monarchs, she is inheriting a team long on veterans, that needs to get younger quickly. In this case, however, her team holds the number one overall pick in the upcoming college draft; albeit a draft many do not consider particularly strong, with no clear cut top choice.
Other questions abound, beginning with the health and return of Jackson, and the future of unrestricted free agents Tanisha Wright and Noelle Quinn. There is no denying that this year's Storm could look significantly different than last year's team.
It is a pleasure to welcome Boucek and Valavanis back to Dishin & Swishin, and we wish them well in their re-building of the storied Seattle Storm franchise.