Starting lineups for the 2015 WNBA All-Star Game announced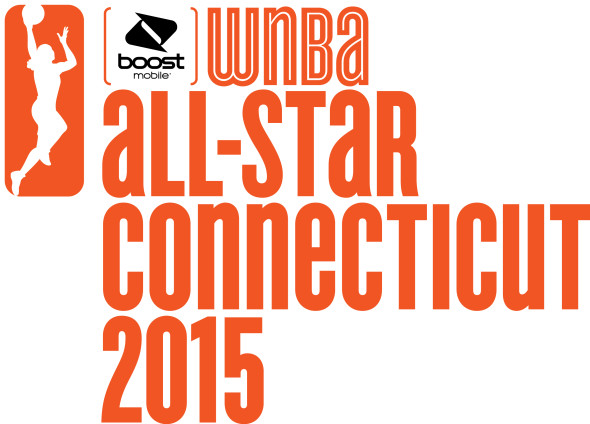 Elena Delle Donne of the Chicago Sky, who is on pace to set the WNBA single-season record for scoring average, finished as the top vote-getter in 2015 WNBA All-Star Balloting the league announced Wednesday.
Delle Donne (25.8 ppg) garnered 18,034 votes to lead the Eastern Conference for the second year in a row and all players for the second time in three seasons. In 2013, she became the first rookie in WNBA history to earn the most votes overall.
Tulsa Shock guard Skylar Diggins, who was selected as a starter for the second straight year, and Minnesota Lynx forward Maya Moore, the 2014 WNBA MVP, paced the Western Conference and ranked second and third overall with 15,895 and 13,706 votes, respectively.
The All -Star game will be nationally televised by ABC on Saturday, July 25 at 3:30 p.m. ET
Eastern Conference Starters:
Elena Delle Donne, Backcourt (Chicago Sky)
Shoni Schimmel, Backcourt (Atlanta Dream)
Tamika Catchings, Frontcourt (Indiana Fever)
Angel McCoughtry, Frontcourt (Atlanta Dream)
Tina Charles, Frontcourt (New York Liberty)
Western Conference Starters
Skylar Diggins, Backcourt (Tulsa Shock)
Seimone Augustus, Backcourt (Minnesota Lynx)
Maya Moore, Frontcourt (Minnesota Lynx)
Brittney Griner, Frontcourt (Phoenix Mercury)
Candice Dupree, Frontcourt (Phoenix Mercury)
Eastern Conference Final Returns Leaders
Backcourt: Elena Delle Donne (Chi) 18,034; Shoni Schimmel (Atl) 8,881; Cappie Pondexter (Chi) 4,877; Ivory Latta (Was) 4,159; Courtney Vandersloot (Chi) 3,833; Alex Bentley (Con) 3,363; Marissa Coleman (Ind) 2,528; Allie Quigley (Chi) 2,416; Briann January (Ind) 2,143; Tiffany Hayes (Atl) 2,033; Brittany Boyd (NY) 2,032; Kara Lawson (Was) 2,011; Bria Hartley (Was) 1,837; Shavonte Zellous (Ind) 1,365; Sugar Rodgers (NY) 1,304
Frontcourt: Tamika Catchings (Ind) 9,923; Angel McCoughtry (Atl) 7,619; Tina Charles (NY) 6,129; Emma Meesseman (Was) 4,710; Natalie Achonwa (Ind) 3,779; Stefanie Dolson (Was) 3,001; Erika de Souza (Atl) 2,746; Swin Cash (NY) 2,391; Kiah Stokes (NY) 2,352; Chiney Ogwumike (Con) 2,039; Kelsey Bone (Con) 1,993; Alyssa Thomas (Con) 1,833; Sancho Lyttle (Atl) 1,642; Camille Little (Con) 1,306
Western Conference Final Returns Leaders
Backcourt: Skylar Diggins (Tul) 15,895; Seimone Augustus (Min) 9,599; Sue Bird (Sea) 8,088; Lindsay Whalen (Min) 7,294; DeWanna Bonner (Phx) 6,154; Kayla McBride (SA) 3,537; Jewell Loyd (Sea) 2,911; Odyssey Sims (Tul) 2,807; Leilani Mitchell (Phx) 1,583; Monica Wright (Min) 1,570; Kristi Toliver (1,510); Renee Montgomery (Sea) 1,321
Frontcourt: Maya Moore (Min) 13,706; Brittney Griner (Phx) 7,138; Candice Dupree (Phx) 5,954; Ramu Tokashiki (Sea) 5,512; Nneka Ogwumike (LA) 4,880; Rebekkah Brunson (Min) 4,138; Courtney Paris (Tul) 2,591; Kaleena Mosqueda-Lewis (Sea) 2,161; Plenette Pierson (Tul) 2,018; Devereaux Peters (Min) 1,553; Jantel Lavender (LA) 1,386; Damiris Dantas (Min) 1,365