Diana Taurasi purchases 333 seats for each Mercury playoff game to give away to fans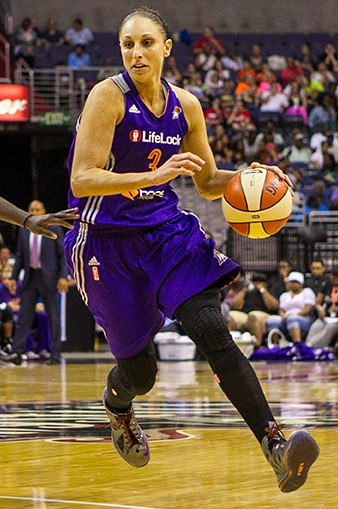 Phoenix Mercury star Diana Taurasi purchased 333 seats (in honor of her uniform #3) for each Mercury home playoff game at US Airways Center. Tickets are available on a first-come, first-served basis starting with round 1, game 1 this Thursday, Sept. 17, against the Tulsa Shock. The game tips off at 7 p.m. MST and ticket redemption will begin at 4:30 p.m. MST on the US Airways Center Plaza. Fan may claim up to four tickets each.
"I may not be able to support our team on the court, but I wanted assist in another way for this year's playoff run," said the three-time WNBA champion and two-time Finals MVP. "We have the best fans in the league and I know how important they have been each time we've won a championship.  This is my way of ensuring we continue to have the best home court advantage in the entire WNBA."
A three-time WNBA Champion, three-time Olympic gold medalist, and three-time NCAA Champion at UConn, Taurasi purchased the tickets for fans to enjoy each playoff game as the defending champion Mercury pursues its WNBA record-tying fourth league championship.
Game 2 of the series will be played at BOK Center in Tulsa on Saturday, September 19 at 6 p.m. Phoenix time and, if necessary, Game 3 will be played at US Airways Center on Monday, September 21 at 7 p.m. Phoenix time.