WNBA 2016 Free Agency: NY Liberty signs free agent guard Shavonte Zellous and center Carolyn Swords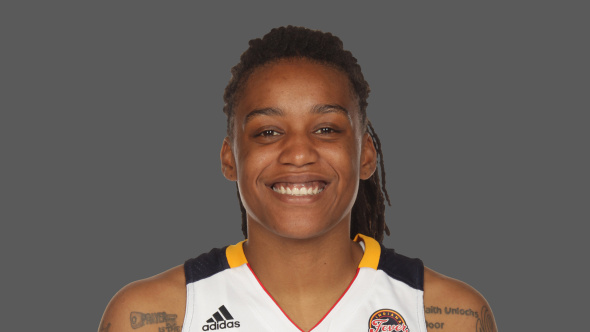 New York Liberty president Isiah Thomas announced that the team signed free agent guard Shavonte Zellous and center Carolyn Swords. Per team policy, the terms of the agreements were not disclosed.
From the team:
"Coming off a season in which we posted the best regular season record in the WNBA and were the league's top defensive team, our focus during free agency is to target individuals who embrace our culture and believe in the New York Liberty," said Thomas. "Shavonte Zellous is a versatile wing player who fits our defensive-minded culture. Carolyn Swords returns to the Liberty after having played a critical role in the team's success last year. Both players are outstanding citizens and teammates, and are committed to the positive community efforts that help define our franchise. I enthusiastically welcome them both for our 20th season."
Zellous, a WNBA All-Star in 2013 when she was also named the league's Most Improved Player, will be entering her eighth season, having spent the previous five years playing for the Indiana Fever. Originally drafted by Bill Laimbeer and the Detroit Shock coming out of the University of Pittsburgh in 2009, Zellous has career averages of 9.3 points, 2.7 rebounds and 1.7 assists per game.
Last season, Zellous averaged 8.4 points, 2.4 rebounds and 1.9 assists. She boasts extensive playoff experience, having won the 2012 WNBA Championship as a member of the Fever, and advanced to the WNBA Finals for a second time last season. In 43 career playoff games, she has averaged 10.4 points and 3.0 rebounds per game, shooting 40.6 percent from the floor.
"I am excited to join the New York Liberty. I know the franchise and players are hungry to win a WNBA Championship, and share the same drive and determination I do to make that happen," said Zellous. "Getting to play my home games in the world's most famous arena, in front of such a passionate fan base, is an incredible opportunity. I am thankful for the five years I spent in Indiana, where we were able to accomplish a lot, and I created so many memories. I am looking forward to what the future holds in New York, and hopefully experiencing a great deal of success."
During her first season in New York, Swords enjoyed a breakout campaign for the Liberty posting career bests in scoring (5.1 ppg), rebounding (4.0 rpg) and minutes (15.0 mpg). She appeared in all 34 regular season games, starting the final 22 contests at center.
During the Liberty's 2015 playoff run, Swords stepped up despite battling injury, where she averaged 6.4 points and 4.6 rebounds while shooting 73.7 percent from the field. Her return bolsters New York's frontcourt, which also features All-Star Tina Charles and 2015 WNBA Rookie of the Year runner-up Kiah Stokes.
"I am thrilled to be returning to New York," said Swords. "I am excited to build on our team's accomplishments from last season, and I cannot wait to get back to our fans at Madison Square Garden."
The Liberty will open the 2016 regular season at the Washington Mystics on Saturday, May 14, and the Liberty's home opener at Madison Square Garden will be against the Dallas Wings on Sunday, May 15, at 5 p.m.