Beth Mowins to replace Dave O'Brien as announcer in Final Four, first-time all-female crew for ESPN at event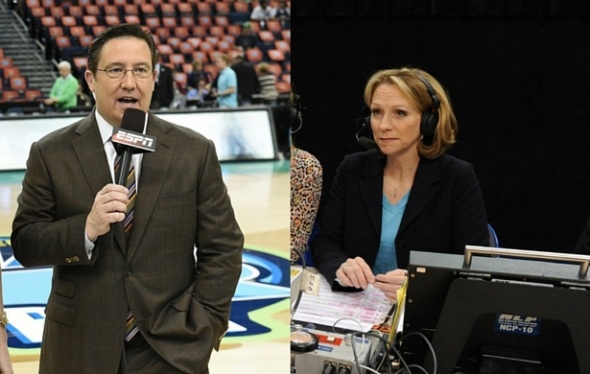 Veteran announcer Beth Mowins will replace Dave O'Brien as the play-by-play announcer in the women's Final Four this weekend. It will be the first time ESPN will have an all-female crew for the event. Mowins will work with analyst Doris Burke and reporter Holly Rowe.
Snow and steady rain in Cleveland where O'Brien is scheduled to work an MLB opener on Monday between the home team and Boston may cause delays in the baseball game and a possible postponement to Tuesday, the day of the women's basketball title game.
The Final Four games are Sunday night with Connecticut vs. Oregon State at 6 p.m. EDT on ESPN followed by Syracuse vs. Washington at 8:30 p.m. on ESPN 2. The national championship is set for Tuesday, April 5 at 8:30 p.m. EDT on ESPN.