Nike Edges Competition in Battle of Final Four Brands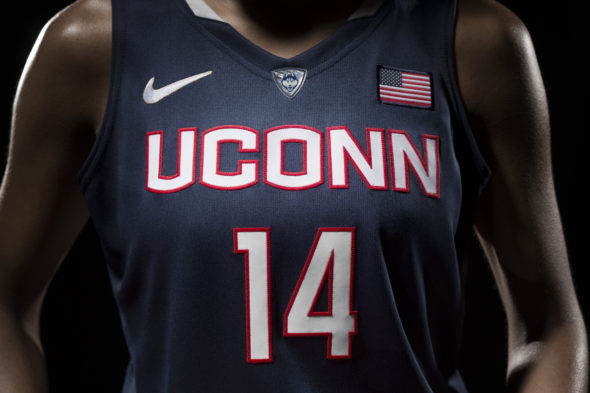 In the battle of sports apparel sponsors, Nike is edging out the competition in this year's NCAA women's basketball Final Four.
But only slightly.
Both Connecticut and Stanford hold lucrative contracts with Nike. The Huskies inked a 10-year, $46 million deal in 2009, bolstered by the women's multi-year championship run. Stanford has strong Nike ties, too: Phil Knight, founder of the sports shoe and apparel giant, graduated from the university's business school in 1962, and in 2016 donated $400 million for student scholarships.
The other two Final Four participants – Mississippi State and South Carolina – have leveraged their athletic success for big-money deals with Nike's primary competitors.
In 2009, Mississippi State agreed to a five-year contract with Adidas, worth $3 million. In 2014, they extended their deal to seven years and $17.5 million in product and cash.
In 2010, South Carolina began its relationship with Under Armour, a six-year deal worth $6.2 million. Last year, the Gamecocks renewed, agreeing to a 10-year worth $71.5 million – the second-most lucrative deal in the SEC.
Under Armour and Adidas have made significant strides in recent years to snag more of the marketplace away from Nike. Buoyed by the popularity of Golden State's Steph Curry and aggressive ad campaigns (notably those that position the brand as the "anti-Nike" choice), Under Armour has gained a foothold in coveted markets. A recent Forbes.com article notes the company's new strategic partnership with retailers like Kohl's, engagement with online shoppers, and expansion into China.
Adidas, a cultural icon, has a firm lock on the sneaker game. But upstart Under Armour and veteran Nike are moving quickly to upend that balance. Adidas is banking on retro and updated looks to its shoes and apparel to help them grow as competition continues to heat up.
What does it all mean? In the short-run, maybe nothing. But for colleges looking to make their campuses more attractive to high-caliber players, big-money apparel contracts could make the difference between establishing a dynasty or visiting the Big Game once in a blue moon.
###