Mark Trakh returns to USC as head coach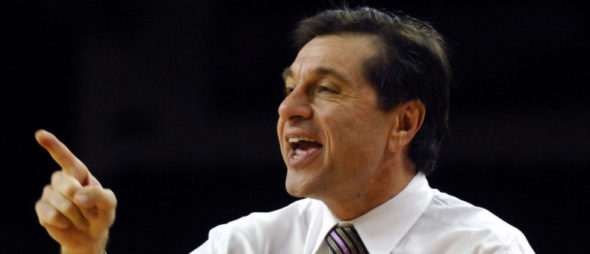 Forty-nine days after Cynthia Cooper-Dyke resigned, Southern California hired Mark Trakh to take over the women's basketball program. This will be Trakkh's second time as the head coach of USC as he led the program from 2004 to 2009 with a record of 90-64 that included two NCAA Tournament appearances. After he left USC, he was hired two years later as the head coach of New Mexico State.
"We are thrilled to welcome Mark back to USC," said athletic director Lynn Swann. "It was important for us to hire a coach who really wanted to be at USC, who truly cares about our student-athletes and who believes in the Trojan way of excelling. We found that coach in Mark Trakh. He has the experience and maturity to help our young team grow and develop."
"Mark is a great teacher of the game," continued Swann. "Players enjoy playing for him. He is a very effective recruiter. And he has a knack for taking teams to the NCAA Tournament, which we look for him to continue doing."
Under Trakh, NMSU won the Western Athletic Conference Tournament Championship the past three seasons. The Aggies fell to Stanford in the first round of the NCAA Tournament last month.
"I'm excited to once again be a part of the great tradition at USC," said Trakh. "The goal and expectation is always to get to the Final Four. I feel that there is a ton of potential in this team and I look forward to start working with them. I really want to reignite the tradition of excellence that we have at USC. It all starts with recruiting and coaching up the women and helping them succeed. I also look forward to coaching again in the Pac-12, which is filled with great teams and coaches and is really a conference of national contenders."
As a college coach, Trakh has an overall record of 393-267 in 22 years, with eight NCAA Tournament trips, seven regular season championships and five conference Coach of the Year honors.