Layshia Clarendon nears triple-double in OT win vs. Phoenix, league rescinds triple-double
Update: The league issued the following statement on Wednesday, July 26, 2017:
Following a stat correction of last night's game, Layshia Clarendon's final line has been adjusted to 15p, 10r, 9a
Unfortunately for Clarendon, this means no triple-double.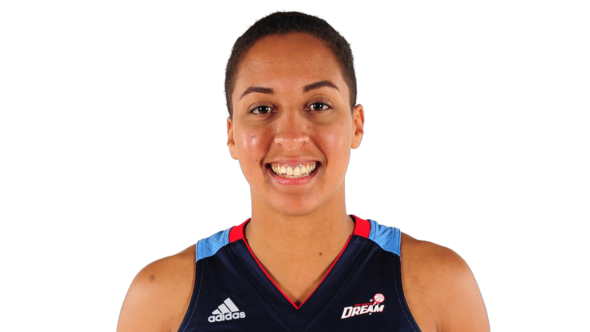 Before Tuesday evening,  the last time a player recorded a triple-double during the regular season was July 24, 2014. Former Seattle Storm guard Temeka Johnson had 13 points, 10 rebounds and 11 assists against New York.
Atlanta Dream guard Layshia Clarendon entered the record books Tuesday night in a 99-91 overtime win against Phoenix with 15 points, 10 rebounds and 11 assists for the sixth triple-double in league history during the regular season. The Dream clawed back from an 18-point deficit to take the game into overtime in Atlanta and outscored the Mercury 15-7 in the final period. Clarendon earned two rebounds in the overtime session to reach the statistical trifecta.
Basketball legend Sheryl Swoopes earned the first-ever WNBA triple-double in 1999. She also had one during the playoffs in 2005 with 14 points, 10 rebounds and 10 assists for the now-defunct Houston Comets.
For Clarendon, the feat comes as icing on the cake after she competed in her first All-Star game this past weekend. In her fifth season in the league, her scoring average is the highest its ever been since she entered the WNBA at 11.7 points per game. She is also averaging a career high in assists dishing out seven per contest.
Previous WNBA Triple-Doubles During the Regular Season
| | | | | |
| --- | --- | --- | --- | --- |
| Player | Team | Opp | Date | Stats |
| Sheryl Swoopes | Houston Comets | Detroit | 7/27/99 | 14 points, 15 rebounds, 10 assists |
| Margo Dydek | Utah Starzz | Orlando | 6/7/01 | 12 points, 11 rebounds, 10 blocks |
| Lisa Leslie | Los Angeles Sparks | Detroit | 9/10/04 | 29 points, 15 rebounds, 10 blocks |
| Deanna Nolan | Detroit Shock | Connecticut | 5/21/05 | 11 points, 10 rebounds, 11 assists |
| Temeka Johnson | Seattle Storm | New York | 7/24/14 | 13 points, 10 rebounds, 11 assists |