Chicago Sky will start playing games in the city next season, franchise's games will be at new Wintrust Arena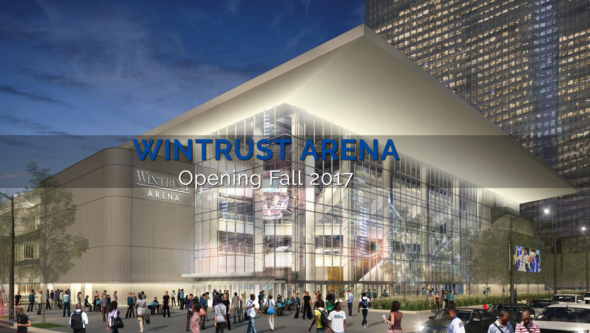 The Chicago Sky will have a new home for the franchise's games next season as the  Metropolitan Pier and Exposition Authority (MPEA) approved an arena agreement that will enable the team to leave Allstate Arena in Rosemont and play at the brand new Wintrust Arena in downtown. The seating capacity of the South Loop neighborhood venue is 10,387.
The team has spent the last eight years playing in Rosemont. DePaul women's basketball will also play at Wintrust Arena as of the 2017-18 college season.
Details of the agreement:
The MPEA voted to approve the Chicago Sky on a 5-year agreement, which includes the Sky playing all 17 home games at the Wintrust Arena as well as promotional events.
The Sky will receive revenue from ticket sales to events, sponsorship sales and sales of all Sky or WNBA-branded merchandise.
MPEA will receive rent and all other concession revenues, parking revenue and ticketing fees.
The Sky will retain the exclusive right to sell or license the broadcast rights with respect to all Sky basketball games at the Arena.