Atlanta Dream's Brittney Sykes is the WNBA Rookie of the Month for games played in July 2017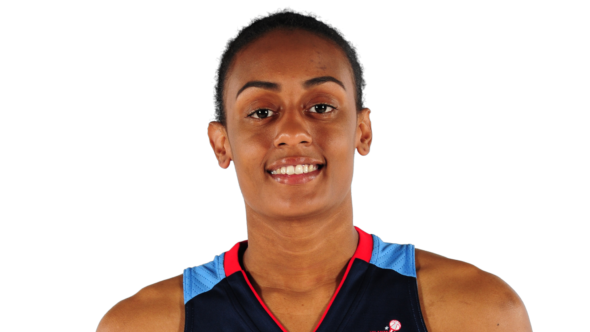 Atlanta Dream guard Brittney Sykes earned the WNBA Rookie of the Month for games played in July. The seventh overall pick in 2017 WNBA draft out of Syracuse led all rookies in scoring for the month with 17.8 points per game, good for third overall in the Eastern Conference and eighth in the WNBA.
Sykes also paced first-year players in rebounding (5.3 rpg), three-pointers made (15) and minutes (30.6 mpg). She topped Eastern Conference rookies in three-point field goal percentage (.385). For the season, Sykes is averaging 12.2 points and 4.0 rebounds in 22.3 minutes. She has started 12 of 23 games for Atlanta, which is 10-13.
Highlights of Sykes' month
Sykes scored in double figures in all 11 games in July, extending her streak to 13.
The first three 20-point performances of her career came in three consecutive games from July 18-25.
July 2 vs. New York: Finished with 19 points and nine rebounds in an 81-72 win over the Liberty.
July 18 vs. San Antonio: Scored 20 points (9-of-10 free throws) in 26 minutes in an 88-75 victory against the San Antonio Stars.
July 19 vs. Washington: Scored a career-high 27 points, including 12-of-13 from the free throw line, handed out a career-high five assists and grabbed four rebounds in a 100-96 overtime loss to the Mystics.
July 25 vs. Phoenix: Scored 20 points and grabbed a career-high 13 rebounds in a 99-91 overtime win over the Mercury.
Dallas Wings guard Allisha Gray won the Rookie of the Month honor for May and June.