WNBA players and rosters make debut in NBA Live series
Video: EA.
For the first time, WNBA rosters will available in the popular NBA Live video game Electronic Arts (EA) announced today. The next release of the game, NBA Live 18, will include current teams of the WNBA.
"On behalf of the players, we believe that combining technology and entertainment is a powerful way to not only recognize and value our brand of basketball but to also increase fan connectivity and engagement," said Los Angeles Sparks forward Nneka Ogwumike, the reigning MVP and president of the Women's National Basketball Players Association (WNBPA).
This is not the first time WNBA players have been included in a video game. In 2007, EA's NBA STREET Homecourt included six players:  Sue Bird, Tamika Catchings, Lauren Jackson, Lisa Leslie, Sheryl Swoopes and Diana Taurasi.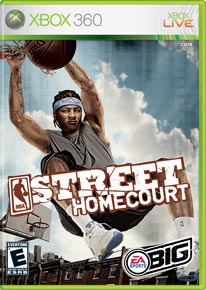 "It's just fantastic that WNBA players are the first female professional basketball players to be featured in video gaming," said WNBA President at the time Donna Orender.
In 1997, American Basketball League players Kate Starbird and Yolanda Griffith were motion-capture models for NCAA March Madness '98.
According to EA, in NBA Live 18 the "teams and player skills have been specifically balanced to reflect the unique playstyle of the league and skills of its players."
"We are delighted to collaborate and make history with EA as NBA LIVE 18 becomes the first video game to feature the WNBA's full roster of teams and players," said WNBA president Lisa Borders. "With EA's expertise and ingenuity, the game will provide a terrific platform to showcase the players and the league, enabling fans to experience the WNBA in a new, exciting way."
The NBA LIVE 18 creators conducted head scans of athletes including Maya Moore, Brittney Griner, Diana Taurasi, Tina Charles, Sylvia Fowles, Allisha Gray, Chelsea Gray, Jonquel Jones, and Alyssa Thomas, and held motion capture sessions with the 2017 WNBA Draft first overall pick, Kelsey Plum and others. EA's FIFA 16 included women's national soccer teams from 12 countries.
"We are extremely proud to partner with the WNBA and the Women's National Basketball Players Association on this groundbreaking occasion," said NBA LIVE executive producer Sean O'Brien. "The WNBA is home to some of the most incredible athletes on the planet, and we've been working hard to integrate them into our game in an authentic and meaningful way. This is only a taste of what we have in store, and look forward to working with the league on more great integrations in the franchise in the future."
The game launches in September for Xbox One and PlayStation 4. A demo will be available on August 11. The NBA Live series includes releases from 1994 to 2009 and 2013 to 2015. EA released NBA Live Mobile in 2016.
EA Access members receive a 10 percent discount when they purchase a digital version of NBA LIVE 18 on Xbox Live. Other EA games include Madden NFL football, EA SPORTS FIFA, NHL hockey, Rory McIlroy PGA TOUR golf, SSX and EA SPORTS UFC.