Naismith Memorial Basketball Hall of Fame, WBCA announce candidates for inaugural Lisa Leslie Award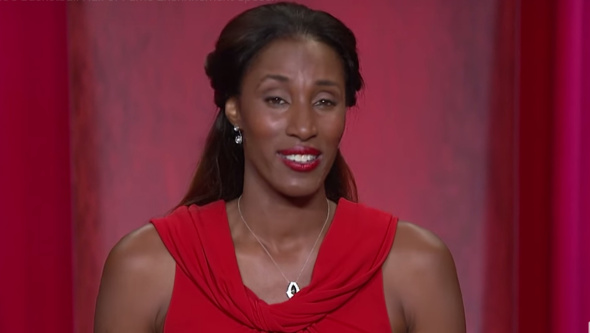 The Naismith Memorial Basketball Hall of Fame and the Women's Basketball Coaches Association announced 20 watch list candidates for the inaugural Lisa Leslie Award. The annual award will recognize the top centers in women's NCAA Division I college basketball.
"Before Lisa Leslie became one of the most recognizable faces of the WNBA, she was a collegiate center unlike any other," said John L. Doleva, President and CEO of the Basketball Hall of Fame. "Her impact was immediate as the best freshman in the collegiate game and she continued to develop her skills becoming more impactful each season. Her work ethic and dedication are certainly admirable traits any young athlete should aspire to emulate."
The selection committee for the award includes media members, head coaches, sports information directors and Hall of Famers. The watch list will be narrowed to 10 players by mid-February. Five finalists will be selected in March. Fans will also have the opportunity to vote for their favorite finalist at www.hoophallawards.com. The winner of the award will be announced during ESPN2's telecast of the national semifinal games in the 2018 NCAA Women's Final Four in Columbus, Ohio on Friday, March 30.
"I am honored to be a member of the Basketball Hall of Fame and now the namesake of the Center of the Year Award," said Lisa Leslie, a 2016 inductee of the Naismith Memorial Basketball Hall of Fame. "The women on this watch list are so deserving of this honor and I can't wait to see how they will make an impact for their teams this season."
2018 Lisa Leslie Award Candidates
| | |
| --- | --- |
| Kalani Brown | Baylor |
| Azura Stevens | Connecticut |
| Becca Jones | Drake University |
| Erin Mathias | Duke |
| Chatrice White | Florida State |
| Alyssa Rice | Kentucky |
| Hallie Thome | Michigan |
| Teaira McCowan | Mississippi State |
| Cierra Porter | Missouri |
| Akela Maize | NC State |
| Vionise Pierre-Louis | Oklahoma |
| Kaylee Jensen | Oklahoma State |
| Marie Gulich | Oregon State |
| A'ja Wilson | South Carolina |
| Alanna Smith | Stanford |
| Mercedes Russell | Tennessee |
| Khaalia Hillsman | Texas A&M |
| Monique Billings | UCLA |
| Kristen Simon | USC |
| Emily Potter | Utah |