Candidates announced for the 2019 Lisa Leslie Award for nation's top center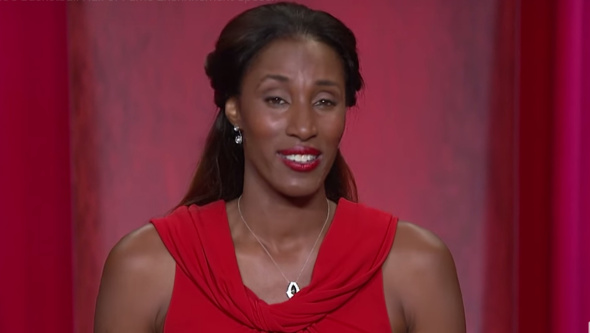 The Naismith Memorial Basketball Hall of Fame and the Women's Basketball Coaches Association announced the 20 watch list candidates for the 2019 Lisa Leslie Award. The award recognizes the top centers in women's NCAA Division I college basketball.
"Before Lisa Leslie became one of the most recognizable faces of the WNBA, she was a collegiate center taking the women's game to new heights," said John L. Doleva, President and CEO of the Basketball Hall of Fame. "She is one of the most accomplished and respected centers to ever play the game and her insights and participation as we evaluate the Naismith Starting 5 with be invaluable."
The award's selection committee includes media members, head coaches, sports information directors and Hall of Famers. The list will be narrowed to 10 in mid-February. Fans will have a chance to vote for the five finalists who will be announced in March. The winner of the award will be revealed at the 2019 Final Four in Tampa. Players can play their way onto and off of the list at any point in the 2018-19 season.
Last season, A'ja Wilson of South Carolina was named the inaugural winner of the award.
2019 Lisa Leslie Award Candidates
| | |
| --- | --- |
| Kalani Brown | Baylor |
| Kristine Anigwe | California |
| Daeja Smith | CSUF |
| Channon Fluker | CSUN |
| Jade Williams | Duke |
| Megan Gustafson | Iowa |
| Alex Wittinger | Illinois |
| Macee Williams | IUPUI |
| Sam Fuehring | Louisville |
| Hallie Thome | Michigan |
| Teaira McCowan | Mississippi St |
| Kate Cain | Nebraska |
| Jaisa Nunn | New Mexico |
| Janelle Bailey | North Carolina |
| Brianna Turner | Notre Dame |
| Ae'Rianna Harris | Purdue |
| Jordan Moore | TCU |
| Jatarie White | Texas |
| Katie Powell | UNLV |
| Mariella Fasoula | Vanderbilt |