Cal guard Mi'Cole Cayton to miss remainder of season after surgery on right knee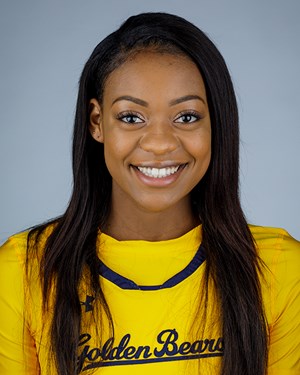 From Cal:
Cal guard Mi'Cole Cayton will miss the remainder of the 2018-19 season after undergoing a successful surgery to repair damaged cartilage in her right knee, head coach Lindsay Gottlieb announced on Wednesday evening.

"You never wish injury on a player, let alone injuries in back-to-back years," said Gottlieb. "However, I can say that Mi'Cole is mentally tougher than ever and is approaching this physical setback with a positive mindset. She remains a crucial part of our team, our locker room culture, and the journey we're on together this season."

A redshirt sophomore, Cayton appeared in three games for the Bears during the 2018-19 campaign and was a Pac-12 All-Freshman Honorable Mention in 2017.

The 14th-ranked Golden Bears host top-ranked Connecticut at 12 p.m. PT on Saturday at Haas Pavilion. The matchup will be broadcast live on Pac-12 Networks.