New York Liberty has a new owner: Joe Tsai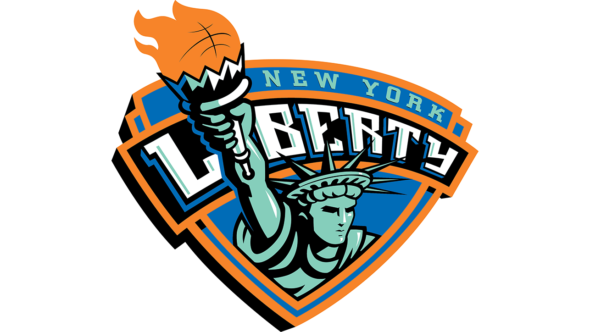 The WNBA and NBA Board of Governors unanimously approved the purchase of the New York Liberty by an entity owned by Joe Tsai and his family, Currently, Tsai is a 49 percent minority owner and alternate Governor of the NBA's Brooklyn Nets.
"We are fortunate to welcome Joe Tsai to the WNBA family at a pivotal time for our league," WNBA interim president Mark Tatum said.  "We thank Jim Dolan and The Madison Square Garden Company for their incredible support of the WNBA over the past 22 years and for their commitment to finding the right owner for the Liberty.  As active participants in the New York community, Joe and his team are very well-positioned to take the Liberty to exciting new heights."
For 2019,  the team's home arena for the 2019 season will remain the Westchester County Center. In addition, the Liberty will host a Comm-UNITY Day celebrating community, diversity and inclusion at a game hosted at Barclays Center. The date for the game has not been announced
"It is an honor and a privilege to join the Liberty and WNBA families," Tsai said. "As one of New York's proudest franchises, the Liberty has played a vital role in New York City over the past 22 years. The Liberty and WNBA exemplify what it means to compete at the highest level, serve as role models in the local community, and bring greater opportunities to female athletes. Our goal is to continue this important work and help bring the WNBA into its next phase of growth."
The Liberty began play as one of the WNBA's eight original teams and took part in the league's inaugural game, defeating the Los Angeles Sparks, 67-57, at the Great Western Forum in Inglewood, California, on June 21, 1997.
The league and its players are in the midst of labor negotiations to create and approve a new collective bargaining agreement. The player's association, the WNBPA, issued the following statement about the Liberty:
"We are excited to see the successful sale of the NY Liberty to Joe Tsai," WNBPA executive director Terri Jackson said. "This again shows that there is interest and excitement around our league and our players and a renewed commitment to women in sports. As we continue our discussions with the league on a new CBA, we look forward to continuing the momentum of growth, change and new beginnings."