Dallas Wings re-signed forward Kayla Thornton, forward Glory Johnson and center Cayla George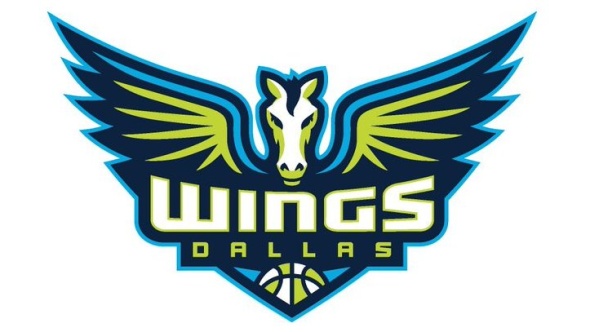 On the first day of WNBA free agency in 2019, the Dallas Wings re-signed forward Kayla Thornton, forward Glory Johnson and center Cayla George.
Release from the team:
"We are excited to have Kayla as a member of the Wings organization for the foreseeable future," stated Dallas Wings President and CEO Greg Bibb. "Kayla has worked tirelessly at her game and has evolved into an integral member of our team and, in my opinion, an all-league caliber defender. Her style of play, work ethic and dedication to the game are attributes we value on our roster."

Thornton, heading into her fourth WNBA season, started 32 of last year's contests. She averaged 9.2 points and 4.0 rebounds, all career-high marks, while shooting a career-best 44.7 percent from the field and 86.0 from the foul line, helping the Wings make the playoffs in 2018. This past season she scored a career-high 18 points against Seattle on July 14 and additionally set career marks in field goals made, three-pointers made, free throws made, total rebounds, assists, steals, blocks and minutes played.

"I've seen Kayla play since she was in middle school," said Dallas Wings Head Coach Brian Agler. "She has great potential in the WNBA. My goal is to help bring the best out of her. She is a talented and versatile offensive player."

Johnson appeared in 29 outings last season, averaging 8.0 points, 6.0 rebounds and 1.3 assists. The 6-foot-3-inch forward recorded a season-high 16 points against Seattle on Aug. 18 and logged a career-high five steals twice over the course of the season, most recently against New York on July 17.

"We are pleased to have Glory return to the Wings roster," Bibb said. "She is one of the game's elite rebounders. Her energy and athleticism, along with an evolving offensive game, make her one of the league's premier forwards."

She shot a career-high 78 percent from the free throw line in 2018 and averaged a career-low 1.3 turnovers per game. Johnson's 1,448 total rebounds give her the second most total boards in franchise history.

"We are excited that Glory will be returning to the Wings," Agler said "She is a former All-Star and we believe that her best days are ahead of her and she has the ability to be a great player at both ends of the floor."

George played in 23 games during the 2018 season, starting one of them, and shot a career-high 43.6 percent from the field during the year while playing 10.7 minutes a game. She put up a season-high 12 points against the Los Angeles Sparks on July 12, connecting on a career-high six field goals in that contest, a pair of them coming from beyond the arc.

"I'm eager to see Cayla in training camp this year following an outstanding Women's National Basketball League (WNBL) season in Australia," Bibb stated. Cayla is a skilled player who can provide productive minutes at the four or five position. She is also the consummate professional and a great teammate. She proved to a key contributor last year and I look forward to seeing her back in Dallas this spring."

George is entering her fourth season in the WNBA and her second with the Wings.

"Cayla is an excellent stretch post player," Agler said. "She has to be defended beyond the three-point line. I'm looking for Cayla to keep building on her game especially at the defensive end. It's great that she is back."

The Wings tipoff the 2019 regular season Friday, May 24 against the Dream in Atlanta and are back in the College Park Center Saturday, June 1 hosting the Minnesota Lynx.