Barack Obama fills out brackets for the 2019 NCAA Tournaments, puts Baylor and UConn in final women's game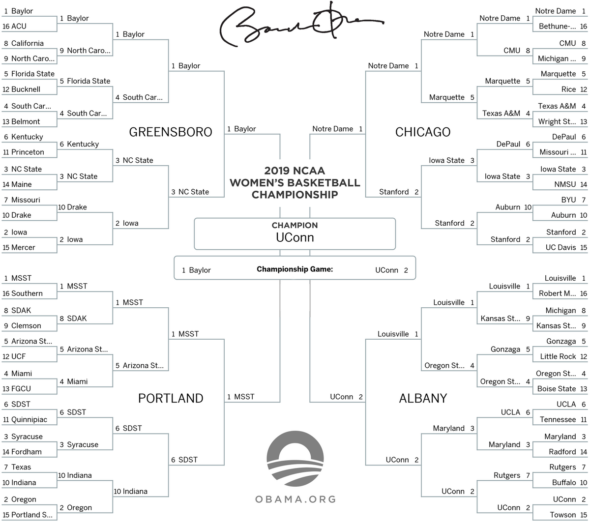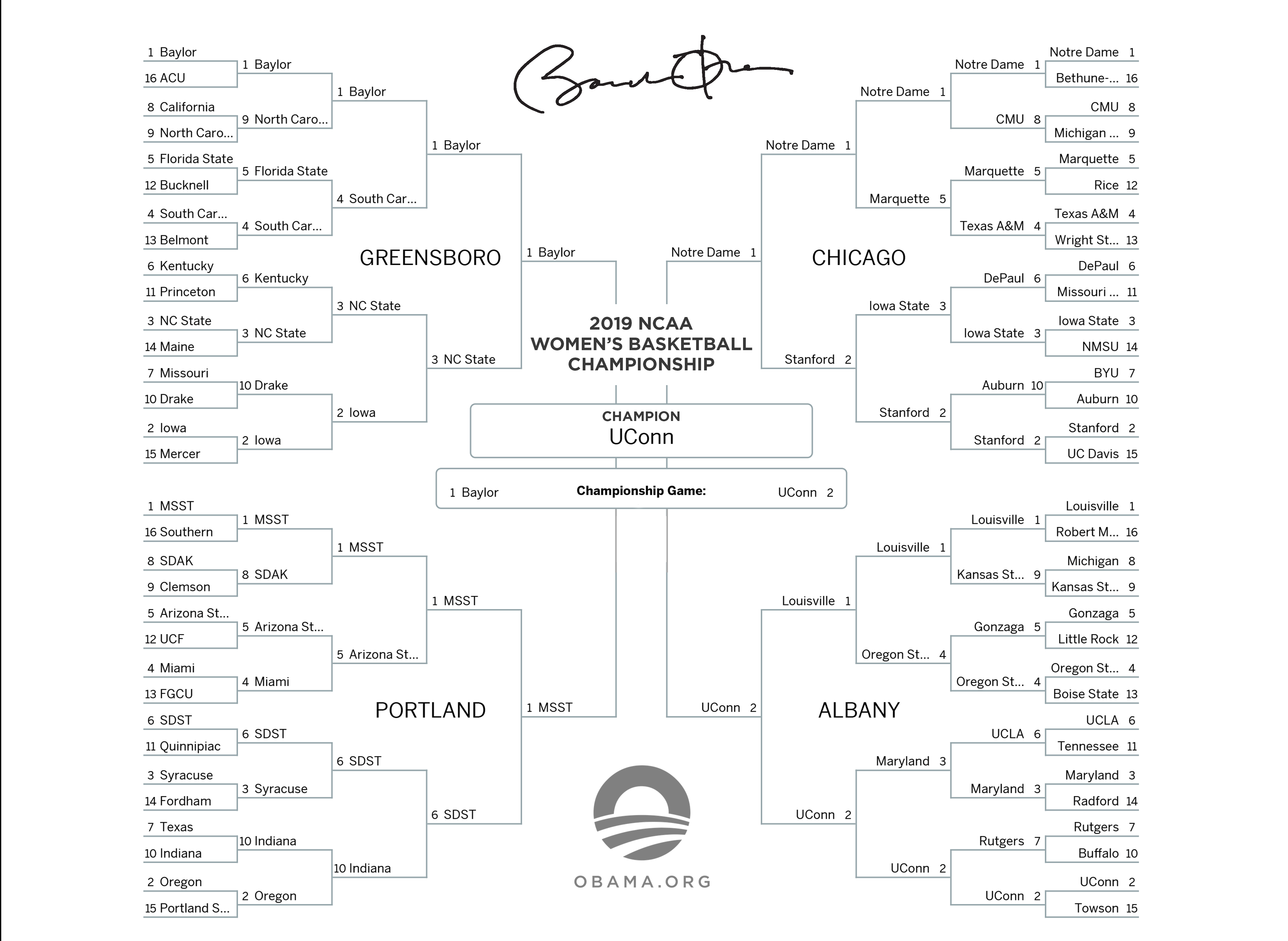 [popup url="https://www.hoopfeed.com/content/wp-content/uploads/2019/03/BO-NCAA-Womens-Bracket-2019-smaller.png" width="1000″ height="910″]
Obama's 2019 Women's Bracket
[/popup]
Following up on a tradition he started during his two terms in the White House, former president Barack Obama filled out March Madness brackets and posted his predictions on Twitter.
Obama's Sweet 16 Picks
Baylor
South Carolina
NC State
Iowa
Mississippi State
Arizona State
South Dakota State
Indiana
Notre Dame
Marquette
Iowa State
Stanford
Louisville
Oregon State
Maryland
UConn
Obama's Final Four Picks
Baylor
Notre Dame
Mississippi State
UConn
Notably, he has No. 1 seed Louisville losing to the No. 2 seed, UConn in the Albany Regional to reach the Final Four. Louisville beat UConn in late January 78-69.
Just in the nick of time: My brackets have never been my one shining moment, but here we go again. You can check out my #MarchMadness picks here: https://t.co/c3bjNrIo4w pic.twitter.com/EcCUdnZjun

— Barack Obama (@BarackObama) March 21, 2019