It's official: Lindsay Gottlieb leaves Cal to take assistant coach job with Cleveland Cavaliers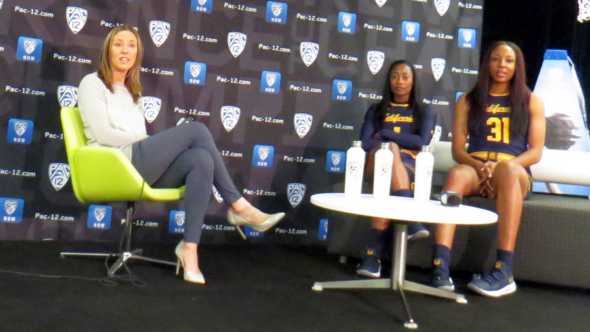 After eight seasons in Berkeley, Cal head coach Lindsay Gottlieb resigned to take a job as an assistant coach with the NBA's Cleveland Cavaliers. Assistant coach Kai Felton will serve as the program's interim head coach. The university will begin a national search for Gottlieb's replacement immediately.
"Today I was able to realize a lifelong dream as I accepted a job with the Cleveland Cavaliers of the NBA," Gottlieb said in a statement. "For the better part of 15 years, I have been able to call the University of California home. The ability to be the head coach at Cal, to mentor and impact young women, has been the greatest honor and privilege."
"Just as I have tried to empower our student-athletes to achieve their dreams, so too has this university and our administration empowered me to take this next groundbreaking step. I would like to thank Chancellor Christ, Jim Knowlton and Jenny Simon-O'Neill, as well as every single player who has given me her heart and soul. My greatest hope is that I can make you all proud as I begin my time in the NBA."
In her time at Cal, Gottlieb led the Bears to seven NCAA Tournament appearances including the program's first-ever Elite Eight and Final Four appearances in 2013. That same season, she was voted the Pac-12 Coach of the Year. Overall at Cal, she compiled a 179-89 (.668) record.
Gottlieb's head coaching career began at UC Santa Barbara in 2008-09. Her 179 victories at Cal are the second-most by any head coach in Cal women's basketball history.
"We are so proud of all that Lindsay has accomplished and contributed to our women's basketball program," Director of Intercollegiate Athletics Jim Knowlton said. "She has been an exceptional leader and developer of young people. This is a tremendous opportunity, and we are thankful for her impact on our program, our university and our community. We wish her the best in the NBA."