2020 McDonald's All American Games: Girls Roster Announced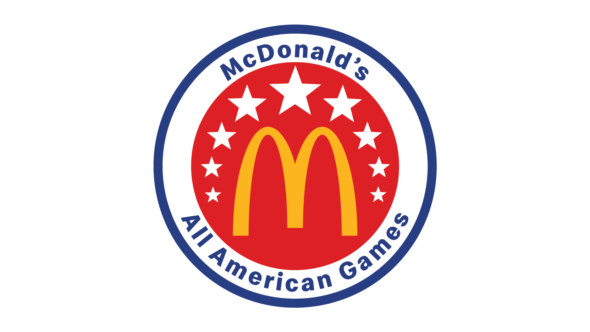 McDonald's announced the final rosters for the 2020 McDonald's All American Games. The girl's roster includes 24 athletes who will play Wednesday, April 1, at the Toyota Center in Houston. The 19th annual Girls Game will air on ESPN2 at 5:00 p.m. ET.
The roster features four players from Maryland, the most represented state. The University of Oregon has the most number of committed players on the roster with five. The coaches:
Girls East Team Coach, Fred Sauro of Williamston High School (Williamston, WV)
Girls West Coach, Karen Self of Seton Catholic Prep (Chandler, AZ)
The co-founder of the McDonald's All American Games, Morgan Wootten, passed away on Tuesday.
"Morgan made an indelible mark on the sport of basketball and leaves behind an enduring legacy with the McDonald's All American Games," Joe Erlinger, President, McDonald's USA said. "For more than 40 years Morgan was an incredible partner and maintained his commitment to the Games, serving as chairman of the Selection Committee. He impacted generations of players and the game of basketball is better because of him."
The All Americans, girls and boys, will showcase their skills on Monday, March 30 at 7 p.m. ET during the annual Jam Fest which will be televised on ESPN2. The Jam Fest features a 3-point contest and dunk competition. Houston-area fans can attend the event which takes place at Delmar-Tusa Sports Complex. Tickets are available via EventSprout here: https://www.eventsprout.com/event/2020-powerade-jam-fest.
2020 McDonald's All American Games Girls Alphabetical Roster
| Name | Pos | Hgt | High School (Location) | College |
| --- | --- | --- | --- | --- |
| Cameron Brink | F | 6-4 | Southridge High School (OR) | Stanford |
| Paige Bueckers | PG | 5-11 | Hopkins High School (MN) | Connecticut |
| Kamilla Cardoso | P | 6-6 | Hamilton Heights Christian Academy (TN) | Syracuse |
| Caitlin Clark | PG | 5-11 | Dowling Catholic High School (IA) | Iowa |
| Olivia Cochran | F | 6-1 | Carver High School (GA) | Louisville |
| Dalaylah Daniels | F | 6-4 | Garfield High School (WA) | California |
| Lexi Donarski | PG | 5-10 | Aquinas High School (WI) | Iowa State |
| Angela Dugalic | F | 6-4 | Maine West High School (IL) | Oregon |
| Sasha Goforth | G | 6-0 | Fayetteville High School (AR) | Oregon State |
| Hannah Gusters | P | 6-4 | MacArthur High School (TX) | Baylor |
| Madison Hayes | G | 5-10 | East Hamilton High School (TN) | Mississippi State |
| Treasure Hunt | W | 6-2 | Hamilton Heights Christian Academy (TN) | Kentucky |
| Deja Kelly | PG | 5-8 | Duncanville High School (TX) | North Carolina |
| Mir McLean | W | 5-11 | Roland Park Country High School (MD) | Connecticut |
| Te-Hina Paopao | PG | 5-9 | La Jolla Country Day School (CA) | Oregon |
| Sydney Parrish | G | 6-0 | Hamilton Southeastern High School (IN) | Oregon |
| Angel Reese | W | 6-3 | St. Frances Academy (MD) | Maryland |
| Eniya Russell | PG | 5-10 | St. Vincent Pallotti High School (MD) | South Carolina |
| Maddie Scherr | G | 5-11 | Larry Ryle High School (KY) | Oregon |
| Madison Scott | W | 6-1 | Bishop McNamara High School (MD) | Ole Miss |
| Hailey Van Lith | G | 5-7 | Cashmere High School (WA) | Undecided |
| Kylee Watson | F | 6-3 | Mainland High School (NJ) | Oregon |
| Madeline Westbeld | F | 6-2 | Fairmont High School (OH) | Notre Dame |
| Priscilla Williams | G | 6-2 | Branson High School (MO) | Syracuse |