Washington Mystics begin NBA 2K20 televised game simulations featuring commentary from players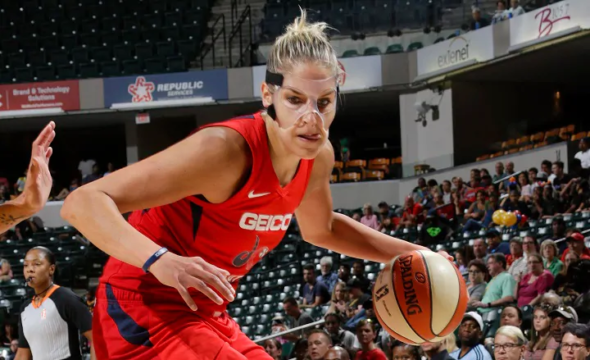 NBC Sports Washington and Monumental Sports Network presents the WNBA's first televised video-game simulations with a weekly series featuring the reigning champion Washington Mystics using NBA 2K20, beginning Wednesday, May 6, at 6 p.m. ET.
From the Mystics:
The one-hour simulations will be highlighted by full-length commentary from current Mystics players, coaches and other guests, hosted by Mystics play-by-play announcer Meghan McPeak. Tomorrow's premiere episode will feature special guests Elena Delle Donne, the 2019 WNBA MVP, and forward Aerial Powers, who will deliver insight and analysis as the Mystics take on the Connecticut Sun, the team's 2019 WNBA Finals opponent, in simulated action.

The simulations, which will be conducted via artificial intelligence (AI) gameplay, will debut each Wednesday through June 10 at 6 p.m. The programs will be televised on NBCSW, and available via its 24/7 authenticated streaming platforms, and streamed direct-to-consumer on Monumental Sports Network via its website, monumentalsportsnetwork.com, via any of its available apps on iOS, Android, Roku, Apple TV, Fire TV, and Xbox.
Currently scheduled matchups:
Matchup Day/Date
Mystics vs. Connecticut Sun, Wednesday, May 6
Mystics vs. Las Vegas Aces, Wednesday, May 13
Mystics vs. LA Sparks, Wednesday, May 20
Mystics vs. Seattle Storm, Wednesday, May 27
Mystics vs. Chicago Sky, Wednesday, June 3
Mystics vs. Minnesota Lynx Wednesday, June 10