Texas Tech AD explains events leading up to firing Marlene Stollings, termination based on "objectionable behavior"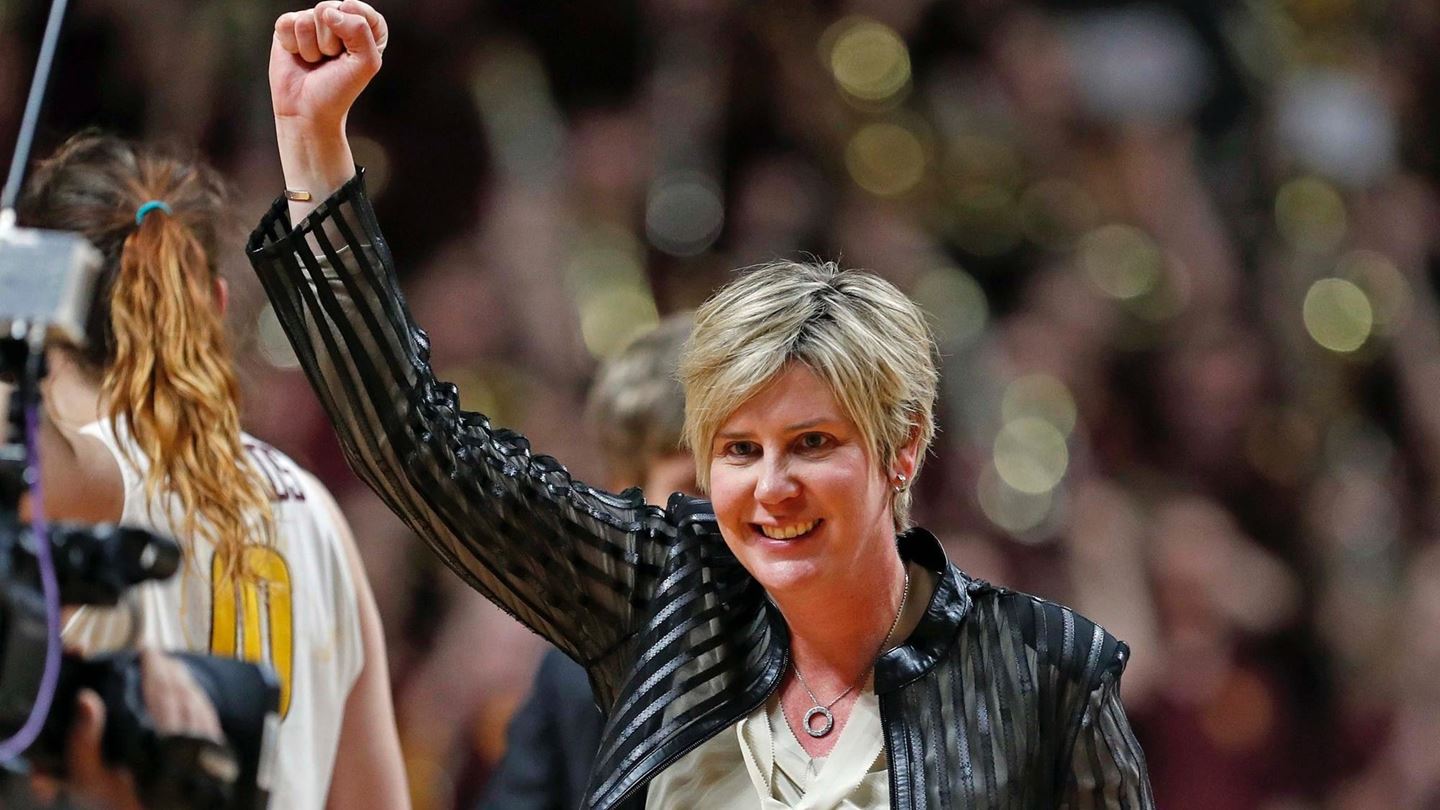 A day after Texas Tech fired women's basketball head coach Marlene Stollings, the university's athletic director, Kirby Hocutt, held a press conference to discuss the termination. The media event happened in the wake of an extensive USA Today report detailing allegations of abuse in the program.
"We terminated our contract with cause, based on objectionable behavior," said Hocutt about Stollings. He also revealed that TTU would "not be responsible for any more financial requirements" to Stollings, who had a contract through 2024 with a 2020-21 projected salary of $740,000, according to USA Today.
When it comes to hiring the next coach, Hocutt described what the university is looking for in the search.
"Well, we're gonna look for somebody who can come in here with high character and integrity and build a solid foundation of genuine relationships and trust with these young women, and can help us heal the scars of what they have had to endure," he said.
The university also revealed that it fired associate head coach Nikita Lowry Dawkins. Assistant coach Malikah Willis remains with the program. The team's other assistant coach from the 2019-20 season, Alysiah Bond, left May 1 for a job at Missouri State.
Stollings, who was at TTU for two seasons, arrived in Lubbock after coaching at Minnesota for four seasons. She succeeded Candi Whitaker, a TTU alumna, fired in midseason in January 2018. Prior to TTU, Stollings coached at Virginia Commonwealth and Winthrop. A few players from VCU voiced their opinion of Stollings' coaching style when they found out about her termination from TTU.
Thank you Texas Tech players for opening the bag. Coach Stollings and other coaches need to be held accountable for the way they treat their players. I was victim to this toxic culture and for years I thought I was crazy but now I see I was one of many. https://t.co/aJYoW4xi7m

— Shekinah Henry (@greatherinme) August 5, 2020
Previously, Dawkins was placed on administrative leave for similar allegations when she coached at New Mexico State in 2003. Stollings was an assistant under Dawkins and took over as the interim coach. Before NMSU, Dawkins was fired in 1999 as head coach of Detroit Mercy because of "philosophical differences" with the administration.
Hocutt admitted that he knew about Dawkins' past. And regarding reports about Stollings, he gave the following answer when asked about why the school hired her anyway.
"You know, as we talked to colleagues and coaches around the country that had interacted with her that knew her, you know she had a history of turning around programs and being successful and taking programs that were not achieving at a certain level desired and elevating them," he said. "And, you know, had we heard directly any of the concerns that we are now very well aware of, we would have made a different decision. But you know the individuals that we talked to from a professional standpoint, there were no flags that were presented to us at the time that we hired coach Stollings."
In addition to the allegations against Stollings and Dawkins, the USA Today article also detailed sexual harassment of players by former strength and conditioning coach Ralph Petrella who resigned before an investigation could be conducted into his behavior. According to interviews of players, athletes endured verbal abuse and extreme conditioning requirements with the threat of losing playing time if they did not perform to the satisfaction of coaches.
Hocutt was apologetic when talking about what TTU players said they experienced.
"I want to begin by recognizing the members of our Lady Raider basketball team," he said. "A strong group of young women. And I apologized to them yesterday for what they have experienced. And I want to do the same publicly today. We have failed them. And we have to do better. They are strong, and I appreciate the strength and the courage that they have displayed. These should be the best years of their lives. We should be mentoring them."
Student-athletes voiced their concerns to the school's compliance and Title IX officers as well as the NCAA. In addition, they filled out an anonymous survey detailing their allegations.
The full video of the presser follows.