The Lynx rebuild their way into the playoffs; Minnesota postseason storylines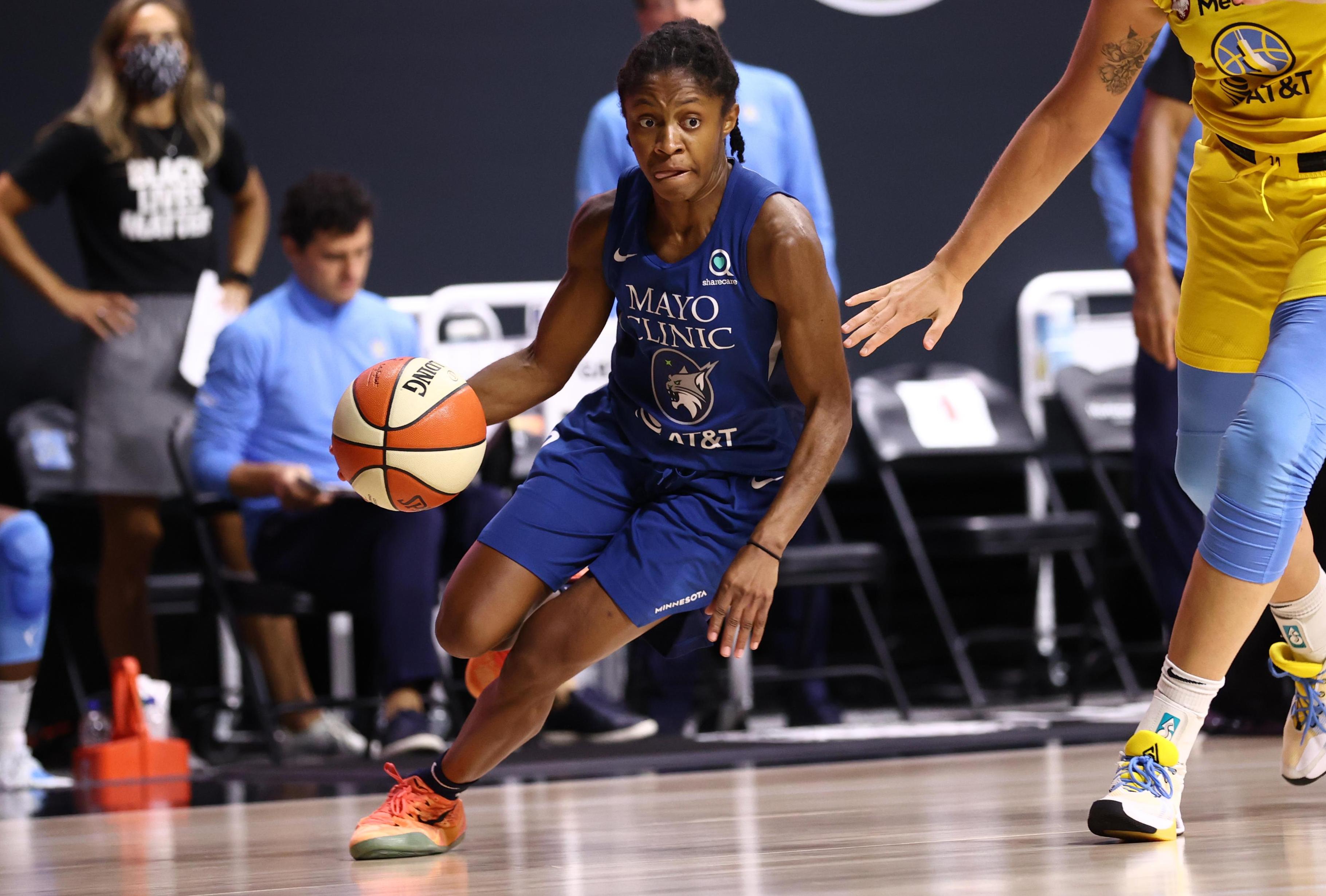 The fourth-seeded Minnesota Lynx plays fifth-seed Phoenix Thursday in the second round of the 2020 WNBA wubble playoffs. The teams split the abbreviated two-game regular-season series.
Most preseason prognosticators probably wouldn't admit that they didn't expect the Lynx to finish among the top four seeds. However, Minnesota's players and coaches however envisioned success.
"I could see the chemistry" during Zoom calls in the weeks leading up to the team heading down to Florida in June, admitted second-year forward Napheesa Collier.  "I know it would be fun being around this group."
This sisterhood chemistry kept Minnesota alive in several games where they were behind but forged out victories according to Lynx coach Cheryl Reeve, this season's AP Coach of the Year. The players didn't get down on themselves, point fingers when mistakes occurred, and kept encouraging each other she observed.
"I did not have to coach that stuff," said Reeve.  "They found a way to keep playing. They have a relentless way about themselves."
The list of things the Lynx had to overcome this summer included losing forward Karima Christmas-Kelly to a season-ending injury. Guard Shenise Johnson struggled to regain her groove, and also dealt with a bad hamstring. Guard Lexie Brown twice has been in concussion protocol but also struggled with consistency in between.
Probably the biggest effort was winning without center Sylvia Fowles, whose 158-consecutive game streak was snapped due to a calf injury causing her to miss 13 games. And yet the Lynx finished the season in fourth place.
Collier and forward Damiris Dantas both stepped up their games:  the latter led Minnesota in scoring three of their last six games, and the former's perimeter game made a quantum leap as well.
Guard Odyssey Sims rejoined the team in mid-August after having her first child in April and posted six double-digit scoring efforts.  Minnesota was 4-3 with her as a starter, as she averaged nearly 10 points a night.
But the biggest surprise came from 5-5 rookie guard Crystal Dangerfield, named the AP Rookie of the Year. She had a team-leading eight 20+ scoring games and Reeve marveled all season at her toughness, having to learn how to be a pro point guard on the fly as she played.
"I did my job, trying to win basketball games," said Dangerfield.
Here are five Minnesota storylines for Thursday's matchup with Phoenix:
Is Fowles healthy enough?: This wasn't asked by local reporters but rather can she fit in after her forced absence:  "We will do our best to work (her in the game plan) with what we did without Syl," reaffirmed Reeve.
Bench factor: Rachel Banham finally emerged as the team's sixth woman – before her career-high 29 points against Indiana last Saturday, the guard had only 23 total points in her previous five games.  "Her ability to space the floor, making shots or not gives us the space we need," noted the coach.
Offensive triangle: Minnesota needs a tri-balanced offensive game from Collier, Dantas, and Sims to offset Phoenix's prolific backcourt of Diana Taurasi and Skylar Diggins-Smith, who combined to average over 40 points per game in their last 10 contests.
Get stops: Minnesota must do a better job defending pick and rolls – having Fowles back as rim protector certainly will help.
Any intangibles: No fans this year, so neither team has a home-court advantage so to speak.
Charles Hallman is the Twin Cities' longest-tenured beat writer, covering the Lynx since its inception for the Minnesota Spokesman Recorder.