Minnesota Gophers return in "tremendous condition, phenomenal shape" and ready to leave a legacy according to Whalen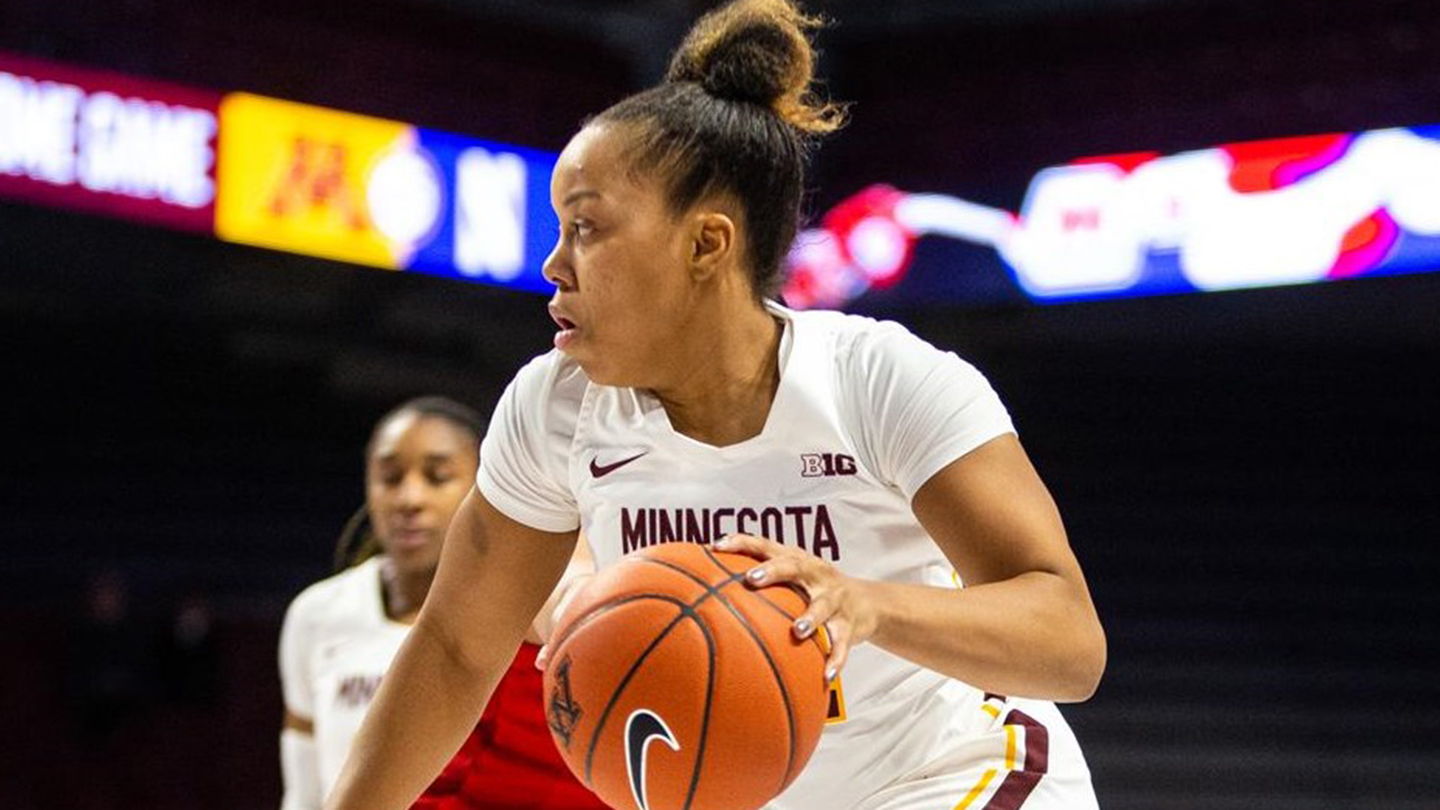 The Minnesota Golden Gophers are approaching the 2020-21 season as a fresh start.  And no one is looking more for this than third-year head coach Lindsay Whalen.
Whalen's second year at the helm virtually hit the skids shortly after Big Ten play began last season when leading scorer Destiny Pitts was surprisingly suspended for a game, then left the team shortly thereafter followed by transferring to Texas A&M.  The Gophers struggled offensively, despite a modest a three-game win streak, went 1-7 after that to a 5-10 finish in conference play, which included a first-round Big Ten tournament win in early March.
"The last time we (were) all together was at the Big Ten tournament.  Everybody (then) went home for Spring break, and then everyone was told to stay home," Whalen said about the unconventional off-season when coaches weren't allowed to do off-campus recruiting or conduct individual workouts.
Instead, Zoom videoconferences became the team's lifeline as part of their preparation for 2020-21.
"We did a lot of work via Zoom," said Whalen after the team's first official practice Wednesday. "We worked on chemistry a ton, establishing some leadership and different things through that."
"A real fun group overall," she said about this year's team. "I'm really happy with how the first day went."
Whalen commented that the abrupt halt to things sports-wise this spring allowed her time to do some self-reflection.  "Last year (I) learned a lot," she admitted.  "Everywhere I've been before I won, there's that adversity.  I felt badly about (it), and I don't want that happen again."
Her third Gopher squad perhaps is her youngest yet.  She must replace two starters and six-letter winners from last season's 16-15 club.
Gadiva Hubbard and sophomores Jasmine Powell and Sara Scalia – both all-Big Ten Freshmen last season are probable starters.
Hubbard averaged 11 points in what could be easily categorized as a comeback season after two injury-riddled campaigns. She was the team's leading scorer after Pitts' departure, who still led the Gophers in scoring (16.3 points per game).
Powell was Minnesota's sixth woman, replaced Pitts as a starter, and finished second in team scoring average (12.1), and Scalia was fifth (10.8).
Whalen gushed during her post-practice comments on the two second-year guards, who, according to the coach, reported in "tremendous condition, phenomenal shape."
"They want to leave a legacy," continued Whalen.  "You don't come in the condition they have if you didn't think big picture goals."
The 5-10 Scalia said she worked on becoming a better on-ball defender, getting stronger, a mid-range jumper, "and finish better at the rim."
"It started with conditioning," added the 5-6 Powell, who from the beginning was fearless in her drives to the hoop.  "I've been working on going to my left – I went right a lot (last season)," she reiterated.
"These are two of my coaches on the floor," Whalen said.
The five newcomers include 6-0 graduate transfer forward Laura Bagwell Katalinich (Cornell) who returns to her hometown, 6-3 junior college transfer Daja Woodard, and 5-8 freshman guard Alexia Smith (Columbus, OH). Also, in this group is 6-2 redshirt sophomore forward Kadi Sissoko from France, who sat out last season after transferring from Syracuse.
"She played a year at Syracuse but only a few games," said Whalen of Sissoko.  "I think she will have a huge impact not only on our team but on the conference."
The coach is also high on Smith and Woodard as being in her rotation this season.
"She's strong, can play the one and the two," Whalen said of Smith. On Woodard, "She's long, and she rebounds.  She has been really effective from the free-throw line in. She knows the game and has a good feel for the game." But Whalen stressed that both players must adjust to the pace and physicality of Division I ball.
Whalen, a four-time WNBA champion, said she also kept her eyes on her former league during its bubble season in Florida.  "I thought the WNBA did a great job, and in particular the (Minnesota) Lynx had a great year," she observed.  When asked of any takeaways she might add to her program, in a typical deadpan manner, Whalen pointed out, 'I learned that you got to have a Stewie, a Breanna Stewart on your team,'" she noted about the champion Seattle Storm forward and Finals MVP.
Finally, Whalen is taking this season in stride, with a start still in Covid-influenced flux: "I try not to look too far back or not look too far forward. (I) try to stay as much in the moment as I can."
Charles Hallman is the Twin Cities longest-tenured Gopher women's basketball beat writer for the Minnesota Spokesman-Recorder, and has covered the team since 1987.