Record-setting performances help Seattle Storm top Las Vegas Aces in Finals Game 1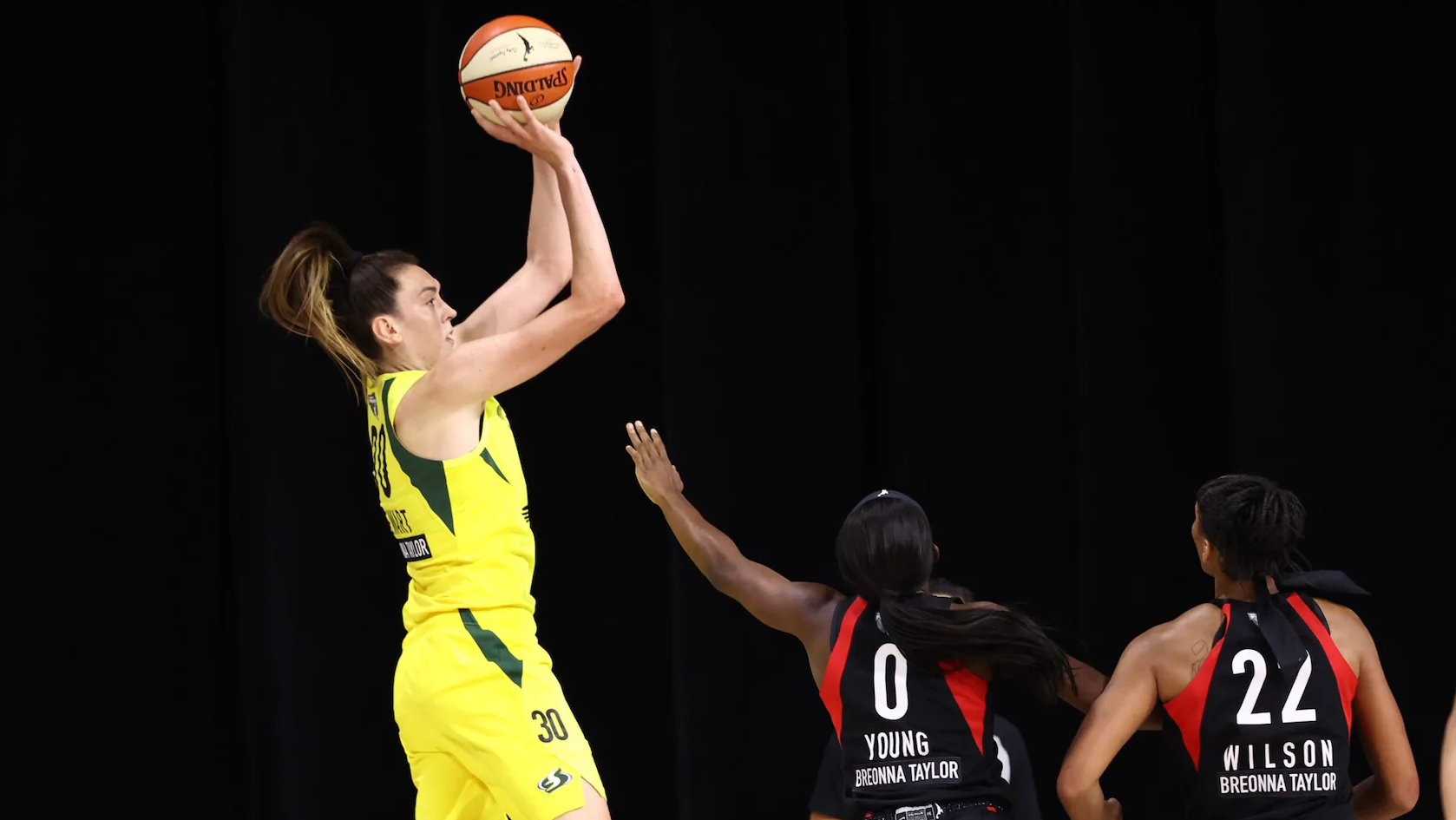 With record-setting performances and career bests, the Seattle Storm topped Las Vegas in game 1 of the WNBA Finals, 93-80, Friday night in the league's bubble facility in Florida.
Breanna Stewart scored a career-high 37 points and pulled down 15 rebounds. Veteran guard Sue Bird dished out a WNBA playoff record 16 assists. Jewell Loyd added a playoff career-high 28 points on 11-of-17 shooting. Epiphanny Prince contributed 11 points in the win.
"In a playoff game, in a Finals game, to have a performance like that is next level," Bird commented about Stewart. "What I think [Stewart] always brings to the table is confidence, there's an air about her. Tonight, when she got going, I don't know, you could just feel it, it was oozing out of her. This next-level confidence, every shot that went in, it kept building."
After a slow first quarter, the Storm picked up the pace in the second period and went into the half on a 26-6 run. Seattle led Las Vegas 57-40 at the half.
The Aces improved their shooting percentage in the third quarter outscoring the Storm 27-12 in that ten-minute stretch. Seattle led by just two points heading into the last period, 69-67.
The fourth quarter belonged to Stewart who scored 15 points in the last quarter, helping to put the Aces away and give her team a 1-0 lead in the best-of-five series.
"It's just the preparation from our coaches," Loyd said. "From Sue [Bird] to [Alysha Clark], our defensive specialists, making sure we knew exactly where we had to be. We know ourselves; we pride ourselves on our defense and then hopefully that leads to good offense so we're able to play our basketball tonight."
For Las Vegas, Angel McCoughtry in her first season for the Aces, scored 20 points and added nine rebounds. A'ja Wilson finished with 19 points.
Game 2 is set for Sunday at 3 p.m. ET and will be televised on ABC.