With just nine healthy players, Cal remains upbeat during tough stretch but needs "a little nasty" and a bit less nice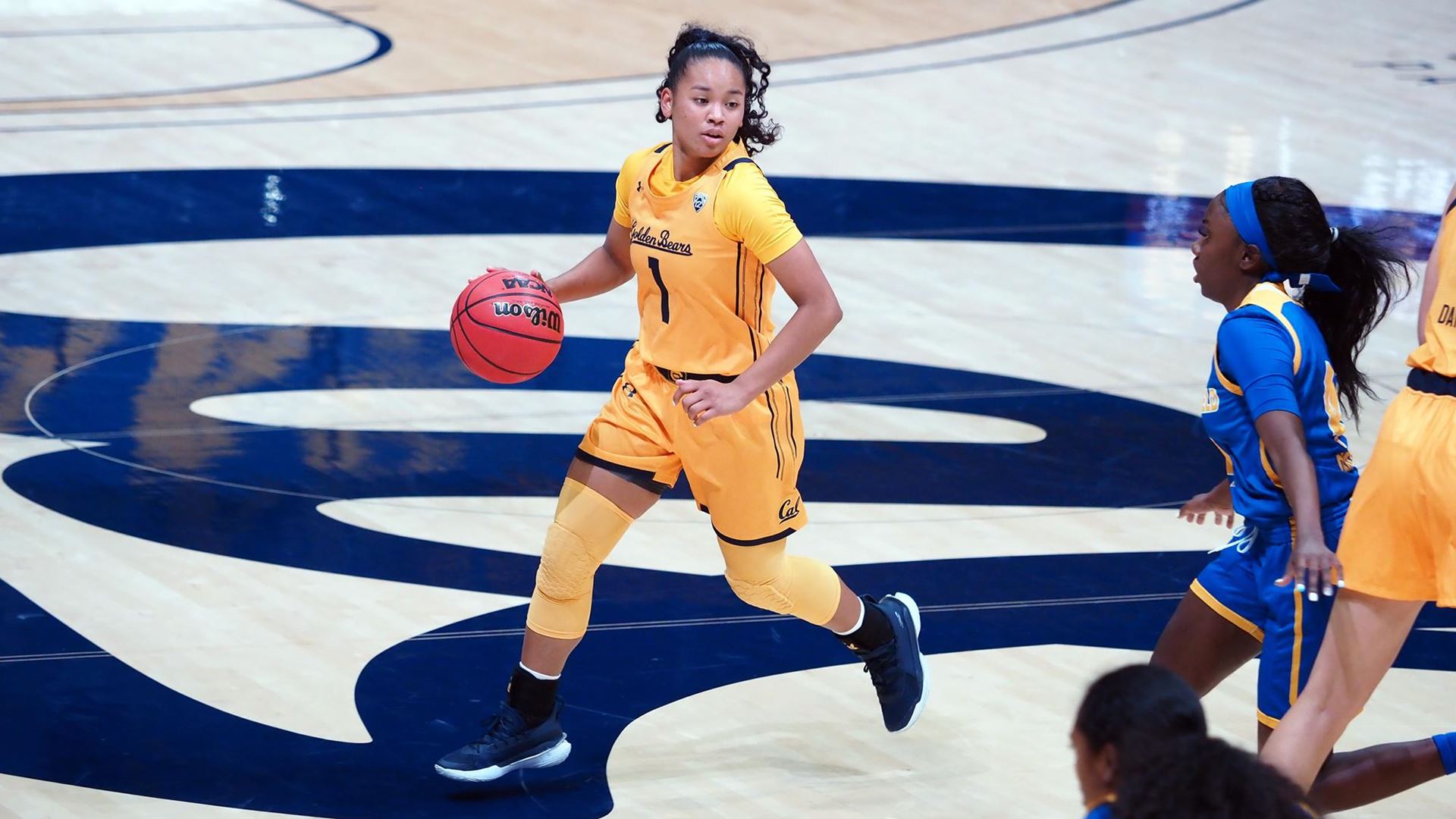 For basketball coaches, having players who show up to practice ready to work on getting better and who are receptive to honest feedback can make all the difference in the world with how a season plays out. Even when a team is experiencing a rough patch, going through tough times with coachable players can help keep hope for better times alive. For Cal, this scenario describes, to some extent, the current state of the program.
Second-year head coach Charmin Smith has the challenge of leading a young team of six freshmen, four sophomores, one junior, and one senior. Also, with season-ending injuries to key contributors, sophomore guards Jazlen Green and Cailyn Crocker, as well as freshman guard Alma Elsnitz, the Bears have a lot to overcome in a surreal season beset by unexpected schedule changes and government health mandates due to the Covid-19 pandemic.
Green is the team's leading returning scorer from last season, and Elsnitz had an impressive collegiate debut scoring 14 points on Nov. 29 against CSU Bakersfield. With an 0-3 record, including a Pac-12 defeat at home vs. Washington, Cal has an uphill battle as conference season is underway and a game against the No. 1 team in the nation, Stanford, on the horizon.
Nevertheless, Smith and the team's leading scorer, sophomore guard Leilani McIntosh, remain positive and hopeful that the wins will come as the team continues to work hard.
Smith expressed pride in her squad after dissecting what went wrong in their most recent loss.
"I think we just have a really phenomenal group of young women that are extremely coachable," she said. "They're listening; they're trying. We just need time to get this thing working. They're a pleasure to coach every day, and there's never any negative body language, there's never any talking back."
With such a coachable group of players with positive mindsets, Smith says she hopes that it "will help us move along quicker."
At the same time, being too nice can be a hindrance during a fierce contest.
"We need a little nasty, we need a little dog," Smith explained when discussing her team's overall demeanor and ability to remain positive during adversity. She said that "a lot of young players are kind wide-eyed and, you know, just trying to figure everything out. And once they do, then I think we'll be able to be more aggressive and more assertive out there on the court."
McIntosh concurred and reiterated that it was part of her responsibilities to "be that example for them, making sure the body language is always" positive and that the team keeps a good attitude on the floor.
With the three players out for the season, the Bears' fate is in the hands of the nine healthy players on the roster.
| No. | Name | Position | Height | Class |
| --- | --- | --- | --- | --- |
| 0 | Ugonne (Michelle) Onyiah | Forward | 6-3 | Fr. |
| 1 | Leilani Mcintosh | Guard | 5-5 | So. |
| 2 | Cailyn Crocker* | Guard | 5-9 | So. |
| 3 | Dalayah Daniels | Guard/Forward | 6-3 | Fr. |
| 10 | Jazlen Green* | Guard | 5-11 | So. |
| 14 | Alma Elsnitz* | Guard | 5-11 | Fr. |
| 22 | Archer Olson | Guard | 6-0 | Sr. |
| 24 | Evelien Lutje Schipholt | Forward | 6-2 | So. |
| 31 | Ornela Muca | Guard | 5-10 | Fr. |
| 32 | Sela Heide | Center | 6-7 | Fr. |
| 33 | Fatou Samb | Center | 6-4 | Fr. |
| 34 | Sierra Richey | Guard | 5-10 | Jr. |
*Out for the season due to injury