Dallas Wings introduce Vickie Johnson as head coach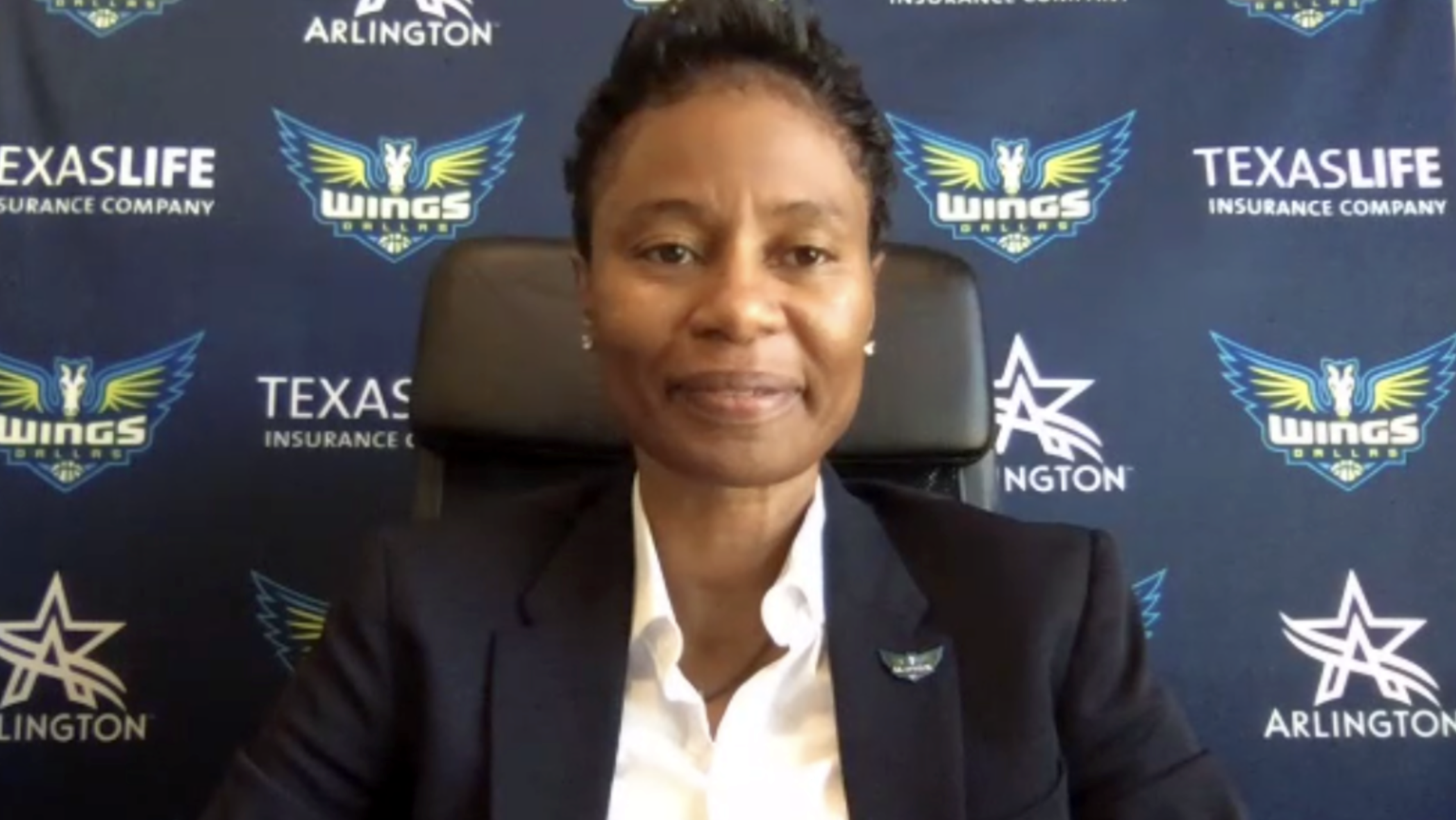 Two months after firing Brian Agler, the Dallas Wings announced WNBA veteran Vickie Johnson as the team's head coach. Johnson served as an assistant coach with the Las Vegas Aces for the past three seasons. She is currently the only Black female head coach in the WNBA, a league in which 80 percent of the players are also Black.
She was hired after "an extensive process," Greg Bibb, president and CEO of the Wings, said. The franchise interviewed "with numerous qualified candidates," and in the process, he added that "it became clear to us quite quickly that Vickie was the right person for the job."
"She met or exceeded all the criteria we were looking for in a coach."
Johnson also served as an assistant and one year as head coach of the San Antonio Stars before the franchise moved to Las Vegas and morphed into the Aces. She is familiar with Wings players as Moriah Jefferson, and Isabelle Harrison played for the Stars. The former Louisiana Tech star spent 13 seasons in the WNBA, nine years with the New York Liberty, and her final four seasons with the Stars.
An original member of the league when it began, she is "happy to coach in the league that I started. I'm looking forward to it."
On being the only black woman coach in the league, she said. "It's very important for me as a black woman to be a role model." But for Johnson, who also interviewed for the Dallas job in 2018, she said, "it's more than that."
"It's about being a role model for all people, black women, white women. Everyone. Young guys, young girls. So I take great pride in everything I do. So I hope they see me, and they're proud."
She plans on bringing in her own staff as she believes "in coming in with a fresh foundation."
"I'm really excited about Coach Johnson coming on board," Dallas Wings guard and 2020 WNBA leading scorer Arike Ogunbowale said. "She has a great reputation and it will be exciting to be coached by someone who played in the WNBA. We're a young team, and I know I'm looking forward to her leadership."
Johnson takes over a young team that finished last season at 8-14 after an injury-riddled summer competing in the league's bubble in Bradenton, FL. Last week, the Wings received the third pick in the 2021 draft after a lottery that included New York, Indiana, and Atlanta. Dallas also has the fifth and seventh pick in the first round of next year's draft, which will take place in the spring.