Colorado sweeps Pac-12 Weekly Awards for Jan. 18, 2021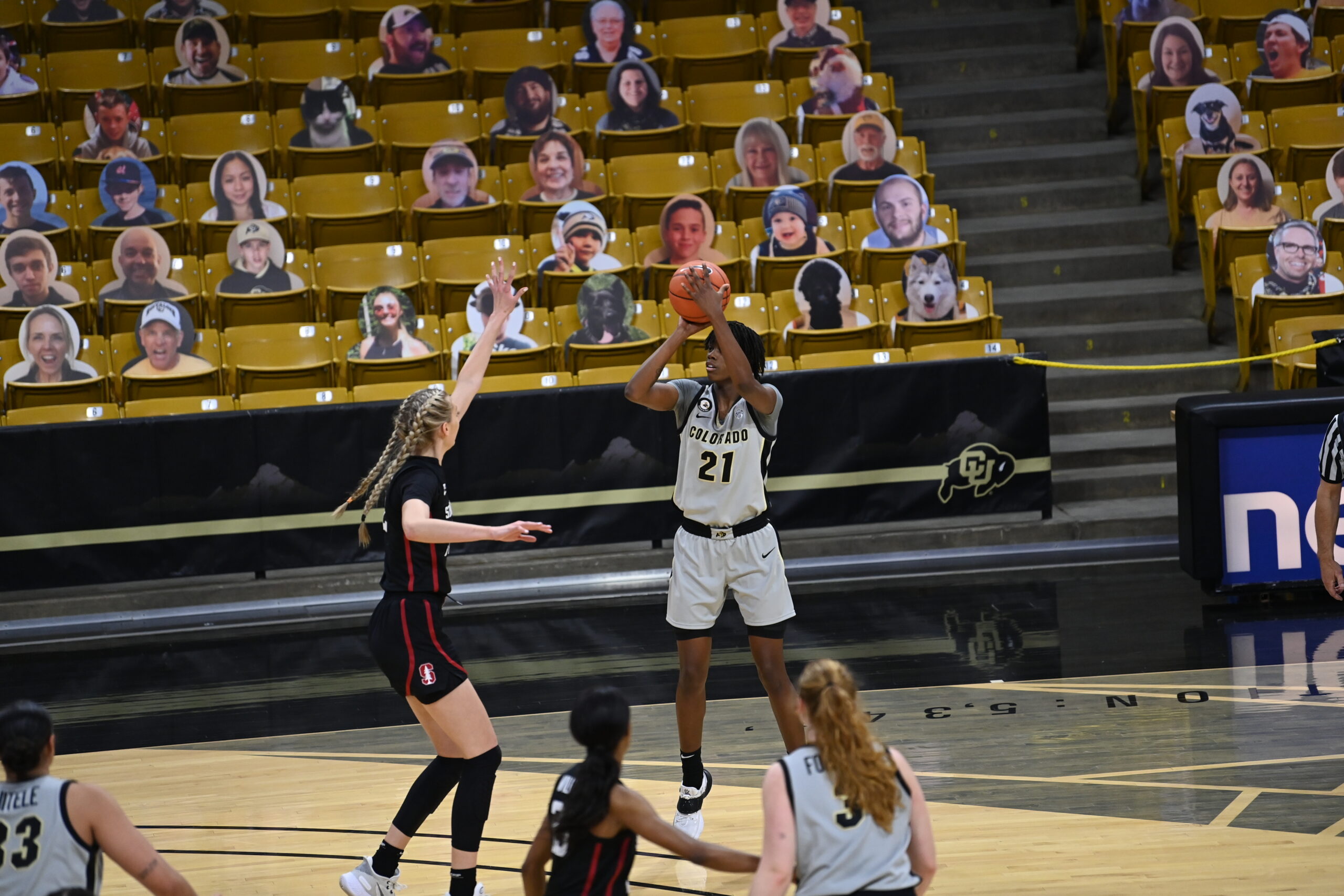 A day after Colorado upset No. 1 Stanford, the Buffs swept the Pac-12 Conference weekly awards. The Buffs played three games last week: a loss at USC, a win at home against California, and finally, the historic win in Boulder against Stanford. It was the first time that the program beat a top-ranked team.
The weekly award winners:
Player of the Week: Mya Hollingshed, senior guard (Houston, Texas)
Last week's stats: 21.3 ppg, 9.7 rpg, 2.3 spg, .480 FG (24-50), .846 FT (11-13)
Scored a career-high 32 points in the overtime upset of top-ranked Stanford.
Shot 12-of-24 (.500) from the field, including 4-of-10 (.400) from three-point range against the No. 1 Cardinal. Added 10 rebounds and five steals for her sixth double-double of the year.
Recorded 14 points and 10 boards against USC.
Poured in 18 points in the win over California.
This is Hollingshed's first career weekly honor and Colorado's fifth Player of the Week award all-time.
Freshman of the Week: Frida Formann, guard (Bagsværd, Denmark)
Last week's stats: 11.3 ppg, 5.3 rpg, 2.0 apg, .600 FG (12-20), .667 3FG (8-12)
Scored 15 points – five of which came in overtime – in the upset of No. 1 Stanford. Shot 5-of-7 (.714) from the field, including 3-of-4 (.750) from deep.
Added six rebounds and three assists against the top-ranked Cardinal.
Recorded a season-high 19 points in the victory over California, going 5-of-6 (.833) from beyond the arc, and hauled in seven boards.
This is Formann's first Freshman of the Week award and Colorado's 12th all-time.