Iowa's Caitlin Clark wins the 2021 Dawn Staley Award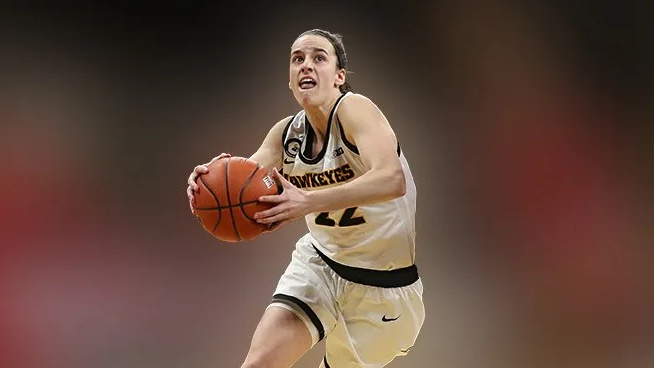 The Phoenix Club of Philadelphia announced Caitlin Clark as the winner of the 2021 Dawn Staley Award. The Iowa freshman and All-American guard led the nation in scoring, averaging 26.7 points per game, and was second in assists at 7.1 per contest. She also pulled down 5.9 rebounds per outing.
Clark is the first freshman to earn the Dawn Staley award given to the best all-around guard in women's basketball.
"It's always a special day when we give out the Dawn Staley Award, but I absolutely love that this year it's going to be a freshman because it means fans of our game get to watch Caitlin Clark, an absolute star for so many years," South Carolina head coach Dawn Staley said. "Caitlin Clark is so talented. She can score from anywhere, has incredible vision for someone so young, and is a relentless defender. Those of us who pay attention to this game have known about her for some time, but the world is now getting to see what she can do on the biggest of stages. Caitlin is going to be a huge part of women's basketball for a long time, and I couldn't be more proud that she is the recipient of this year's Dawn Staley Award."
Clark will be honored as part of a virtual ceremony Thursday, April 8.