Tina Charles, Jonquel Jones and Courtney Vandersloot earn 2021 WNBA Peak Performer Awards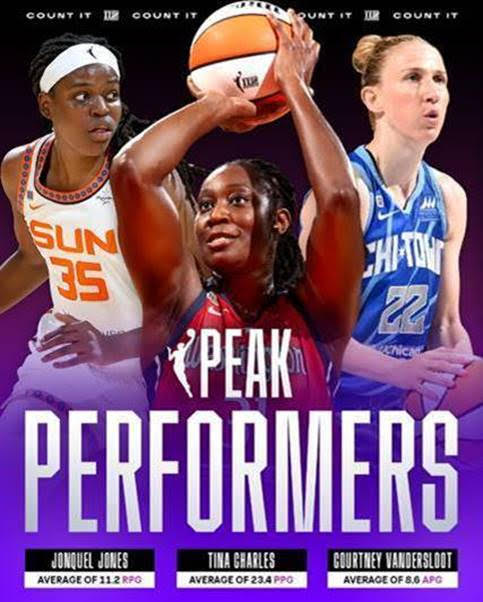 The WNBA announced the 2021 Peak Performer Awards in scoring, rebounding, and assists. Washington Mystics center Tina Charles won the scoring leader honor. She averaged 23.4 points per game this regular season. This is the second time Charles has won the award. She also earned it in 2016 when she led the league in scoring and rebounding, only the third player to do so in the same season.
Connecticut Sun forward Jonquel Jones earned the rebounding award after pulling down 11.2 rebounds per game in the regular season. She also led the league in rebounding in 2017 and 2019.
Chicago Sky guard Courtney Vandersloot led the league in assists for the fifth consecutive season and for the sixth time in the last seven seasons (2021-2017, 2012). This season Vandersloot dished out 8.6 assists per contest.
The WNBA Playoffs begin with two single-elimination games on Thurs. Sept. 23. Click here for the schedule.