Adidas launches network with plans to include over 50,000 student-athletes as paid ambassadors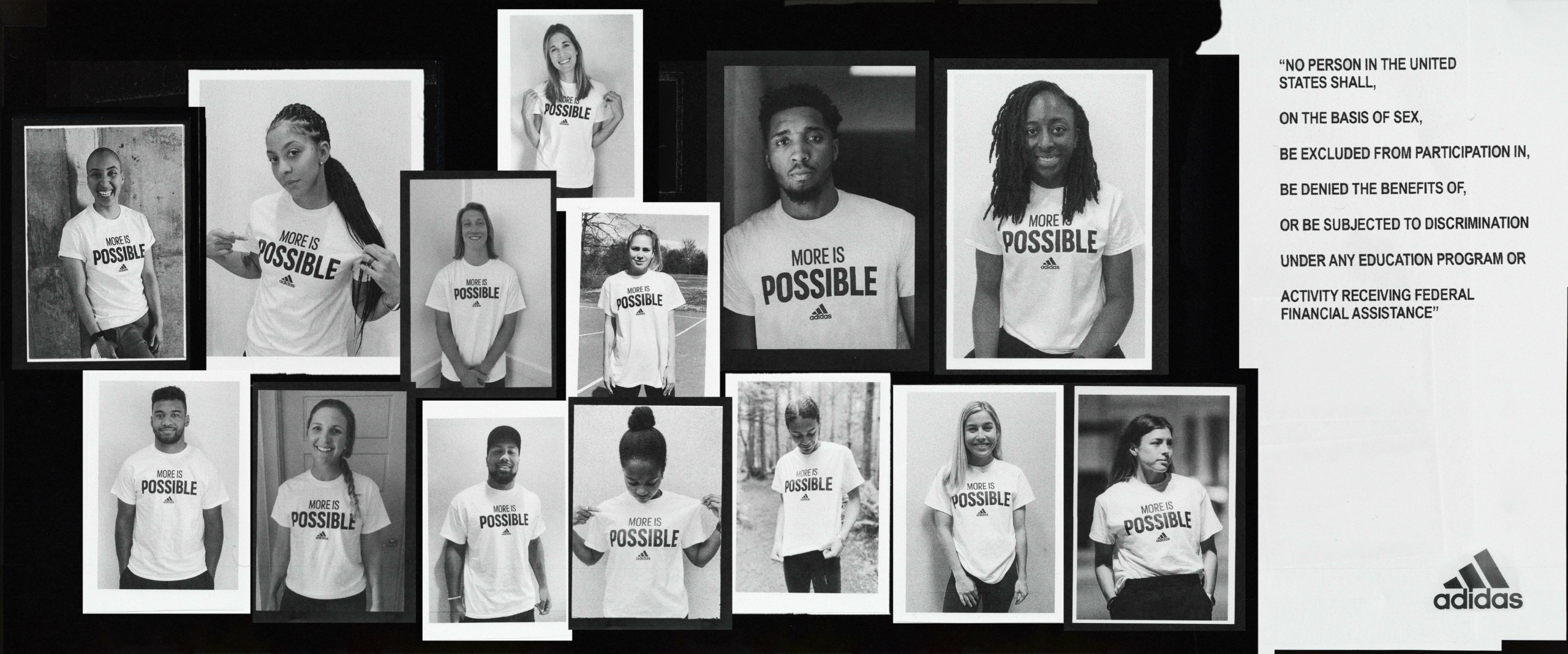 Sports apparel brand Adidas announced that it is launching the first ever name, image, and likeness network for college athletes. Calling the effort " a wide-sweeping, equitable and inclusive Name, Image, Likeness (NIL) network for student-athletes," the brand plans to include 50,000 participants in the campaign across 23 sports and over 100 NCAA Division I institutions. The program was planned to coincide with this year's 50th anniversary of Title IX.
Adidas already has a roster of high-profile professional athletes who play women's basketball on its roster including Candace Parker, Nneka Ogwumike, and Layshia Clarendon.
According to Parker, the "network is an incredible step forward for the growth of women's sports."
"It will have an impact on the future of college athletics and hopefully create a more equal, sustainable landscape where athletes feel supported and invested in as they grow in their college careers. It builds upon adidas' and my shared ambition to empower the next generation of women in life and sport."
From the Adidas release:
"Launching in four phases over the next 12 months, the network will begin with Historically Black Colleges and Universities (HBCUs) and Power-5 conference partners in Fall 2022, scaling across all schools by April 2023."
"At both women's and men's Sweet 16, Elite 8, Final Four and National Championship games, fans will see 'More Is Possible' t-shirts worn by adidas teams during warm-ups. Featuring language from Title IX legislation, the shirts will serve as a powerful reminder to push the boundaries of possibility."