Coquese Washington named Rutgers head coach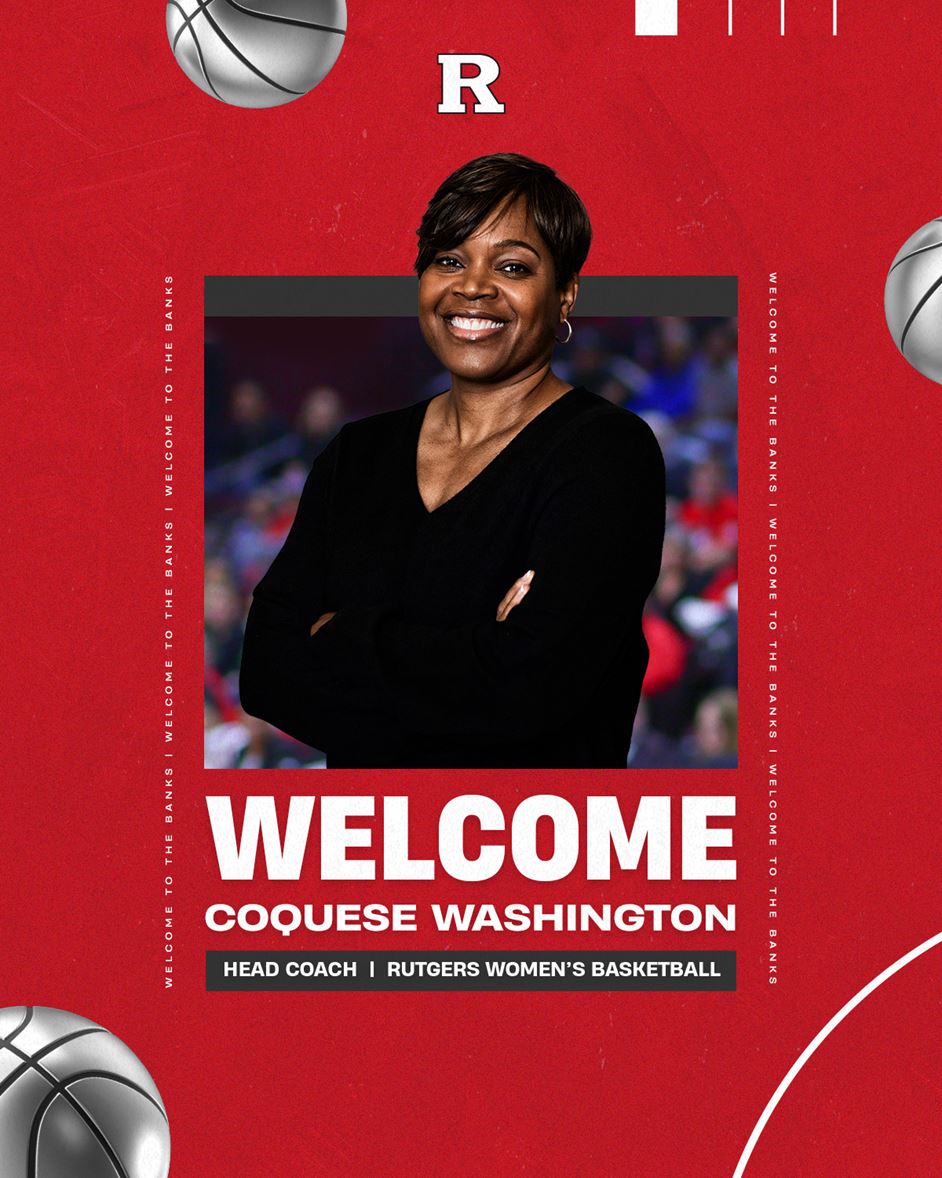 After serving as an associate head coach at her alma mater Notre Dame for two seasons, Coquese Washington moves on to become the third full-time head coach at Rutgers. Her coaching career spans 22 years and includes 12 years as the head coach at Penn State, where she was a three-time Big Ten Coach of the Year. She is also a former WNBA player and played six seasons, winning a WNBA title with the Houston Comets in 2000. 
"I am beyond thrilled with the opportunity to be here at Rutgers, a university that excels both academically and athletically," Washington said. "Following in the footsteps of Hall of Fame coaches Theresa Grentz and C. Vivian Stringer is a tremendous honor. They exemplify achieving high levels of excellence with grace, class, integrity, and dignity. The way they blazed trails and impacted the lives of student-athletes and coaches, beyond the ones on their teams, is nothing short of amazing. Standing on their shoulders to guide this program is going to be a wonderful adventure, and our family is eager to get to Piscataway and become a part of this remarkable community."
From the Rutgers release:
"We are excited to welcome Coquese and her family to Rutgers," said Athletic Director Pat Hobbs. "It is important that the next leader of our women's basketball program be someone with a proven track record of winning, exemplary leadership and great character. Coquese is the perfect fit on all those criteria. She is someone who is hard-working, passionate and dedicated to building a championship program and that commitment extends equally to the success our student-athletes will have off the court. I look forward to Coquese leading this next chapter of the program and continuing the legacy that has come to define Rutgers women's basketball."

"The tradition of the women's basketball program at Rutgers is one of excellence both on the court and in our classrooms. I have every hope and expectation that Coach Washington will expand on that tradition and I look forward to sharing in her success at the Jersey Mike's Arena," said Rutgers President Jonathan Holloway.

Washington comes to Rutgers after two seasons at Notre Dame, marking her second coaching stint in South Bend after serving as assistant coach for her alma mater from 1999-2007. She earned her first head coaching position at Penn State, where she became the first female African-American head coach in the school's history, and went on to lead the Lady Lions to three Big Ten titles and four NCAA Tournaments. Washington also spent the 2019-20 season as associate head coach at Oklahoma.