Las Vegas Aces tie league record for made treys in dominant win over Los Angeles
With a trey from rookie Kierstan Bell, the Aces break the franchise record for made three-pointers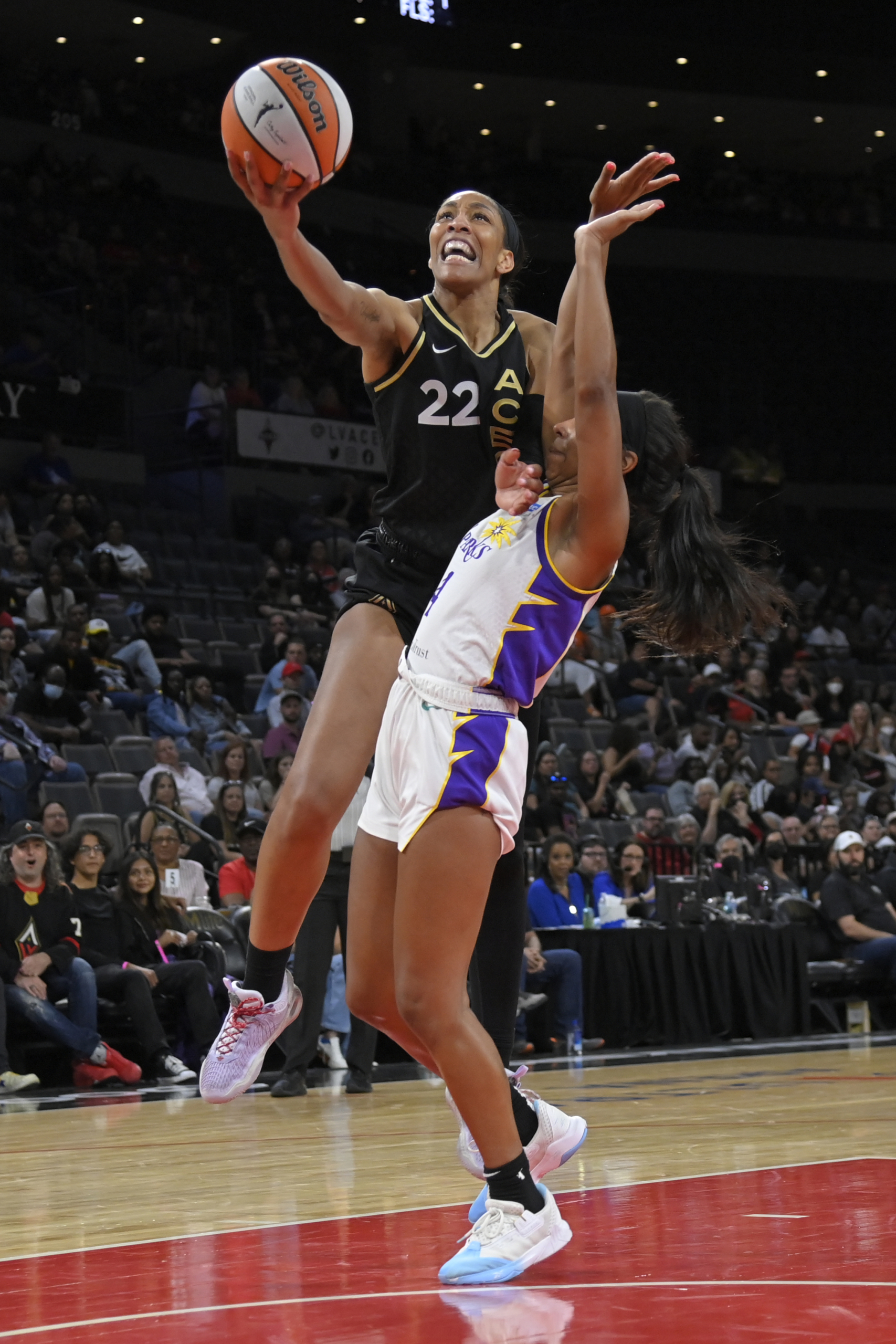 With a barrage of made three-pointers, the Las Vegas Aces (7-1) earned a dominating win over the Los Angeles Sparks (2-5) Monday night at Michelob ULTRA Arena. Led by center A'ja Wilson, the Aces began their onslaught from beyond the arc early in the contest.
Wilson's three-pointer within the first minute started a run that ended in the Aces leading the Sparks 39-19 at the end of the first period. Wilson finished the quarter with 14 points, and her team set a franchise record for treys in a quarter with seven.
Off to a Hot Start
The teams traded baskets in the second quarter but the Aces' massive leave from the first quarter enabled them to go into halftime with a 57-36 advantage. The home team dominated again in the third quarter, leading by as much as 36, and finished the contest with 18 made threes, tying the WNBA single-game record.
For Las Vegas head coach Becky Hammon, the key to the team's success was defense.
"We were pretty locked in from the jump," Hammon said. While making 18 treys "was great," she was more impressed with her team's ability to limit Sparks center Liz Cambage. "When we defend, we become special. So, offense is great, but the defense was much better."
Wilson led all scorers with 24 points plus six rebounds. Other top performers for Las Vegas:
Jackie Young 19 points, nine rebounds, five assists
Kelsey Plum 17 points, four rebounds, eight assists
Chelsea Gray 14 points, five assists
Kierstan Bell 12 points
Bell's 12 points were a career-high for the rookie. Las Vegas scored 100 or more points for the third time this season.
Chennedy Carter paced Los Angeles with 17 points. Jordin Canada added 11 points plus nine assists and Liz Cambage finished with 10 points and a mere four rebounds.
Next Up
Los Angeles heads home to host the Phoenix Mercury on Wednesday. The Aces go on the road for a Saturday game at Chicago.
Notes
The Aces made 50.7 percent of their field goals, while Los Angeles made 40.0 percent.
The Sparks outscored the Aces 42-30 in the paint.
Las Vegas outrebounded Los Angeles 42-32
Video Highlights
Shot Charts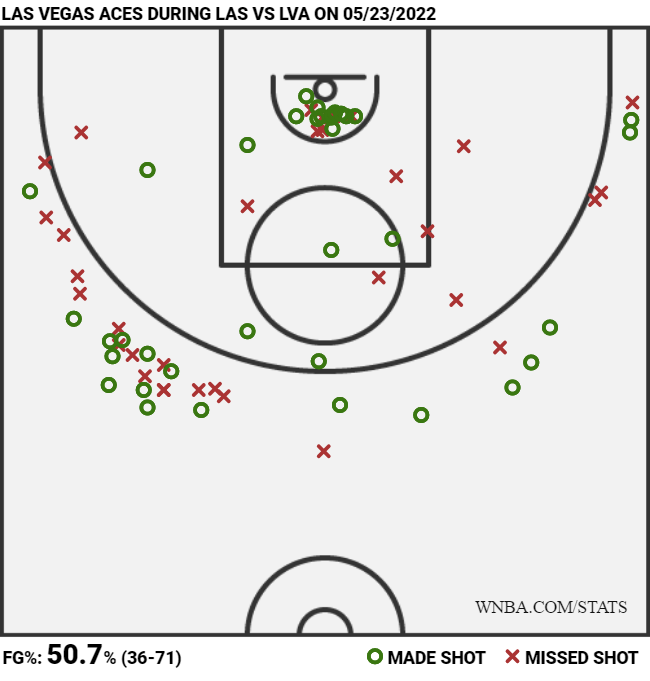 Heat Charts