Los Angeles Sparks fire GM/head coach Derek Fisher; Fred Williams appointed interim head coach
Sparks fire Derek Fisher, Fred Williams named interim head coach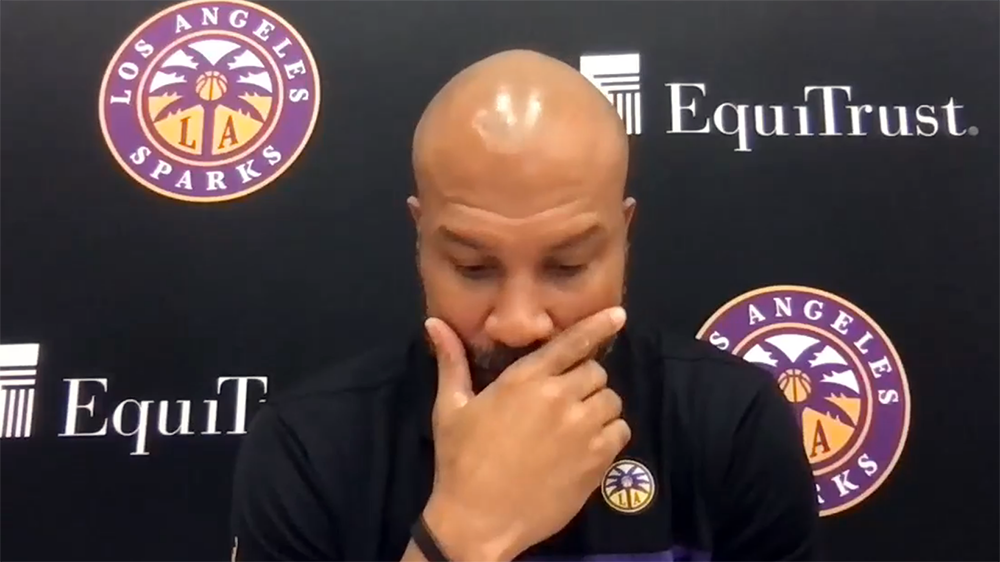 The Los Angeles Sparks fired general manager and head coach Derek Fisher Tuesday afternoon, effective immediately. The team hired the former NBA player in December 2018, and the franchise added the general manager title two years later. The Sparks sit at eighth in the league standings with a 5-7 record. The team appointed assistant coach Fred Williams as the interim head coach for the remainder of the season. 
During his tenure, Fisher had a regular-season record of 54-46. Under his leadership, the team made the postseason twice with an overall 1-4 record.
Los Angeles Sparks and Derek Fisher Part Ways in Mutual Agreement
"After a thorough evaluation of the state of our team, the Sparks and GM/Head Coach Derek Fisher have agreed to part ways," said Managing Partner Eric Holoman. "On behalf of our ownership group, I want to thank Derek for his efforts and contributions to the Sparks franchise. We wish him the best moving forward. I have full confidence in Fred Williams to step into the role of interim head coach, bringing a wealth of experience leading WNBA teams."
"I want to thank the LA Sparks organization, ownership, staff, players, and fans for the opportunity they have afforded me over the last four years as a part of this historic franchise," Fisher said. "Their support has allowed me to grow as both a coach and front office executive, and I am proud of what we have accomplished."
"The Sparks and I have mutually agreed to part ways as I shift my focus back to pursuing other opportunities and private endeavors," Fisher added. "It has been an amazing ride, and I wish the entire LA sparks organization great success moving forward."
Fred Williams Takes Over
Previously Williams was the head coach of the Tulsa Shock/Dallas Wings from 2014 to 2018. He coached Sparks center Liz Cambage during that time. He has also served as the head coach of the Atlanta Dream (2012-2013), the Utah Starzz (1999-2001), and the University of Southern California (1995-1997).
"I appreciate the opportunity to steer the team under these circumstances, alongside assistant coaches Latricia Trammell and Seimone Augustus," Williams said. "We have a talented group of players focused on making a run to the WNBA playoffs, and we will collectively embrace this challenge."