Los Angeles hire Curt Miller as head coach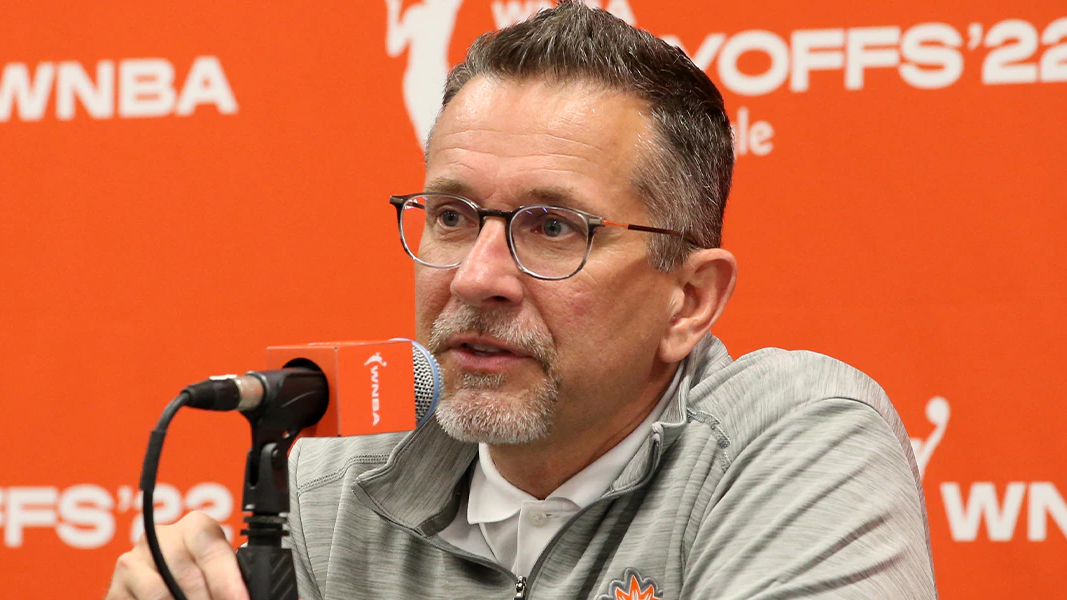 Four and half months after the team fired Derek Fisher, the Los Angeles Sparks hired Curt Miller as head coach. Coming off a 2022 Finals appearance as the head coach of the Connecticut Sun, Miller is a two-time WNBA Coach of the Year (2017, 2021).
After a tumultuous start to the 2022 season, the Sparks fired Fisher, who had a regular-season record of 54-46 with Los Angeles. Miller has a regular-season record of 140-86 with the Sun.
"The Sparks are thrilled to name Curt Miller our head coach," Sparks managing partner Eric Holoman said in a press release. "After conducting a thorough search, we are confident that Curt is the right person to lead the next era of Sparks basketball."
The Sun joins the Dallas Wings and Indiana Fever as teams with a coaching vacancy. The WNBA's 2023 Draft Lottery is scheduled for Friday, Nov. 11, at 5:30 p.m. ET and will be aired on ESPN2.