Final Four: LSU tops Virginia Tech; Iowa stuns South Carolina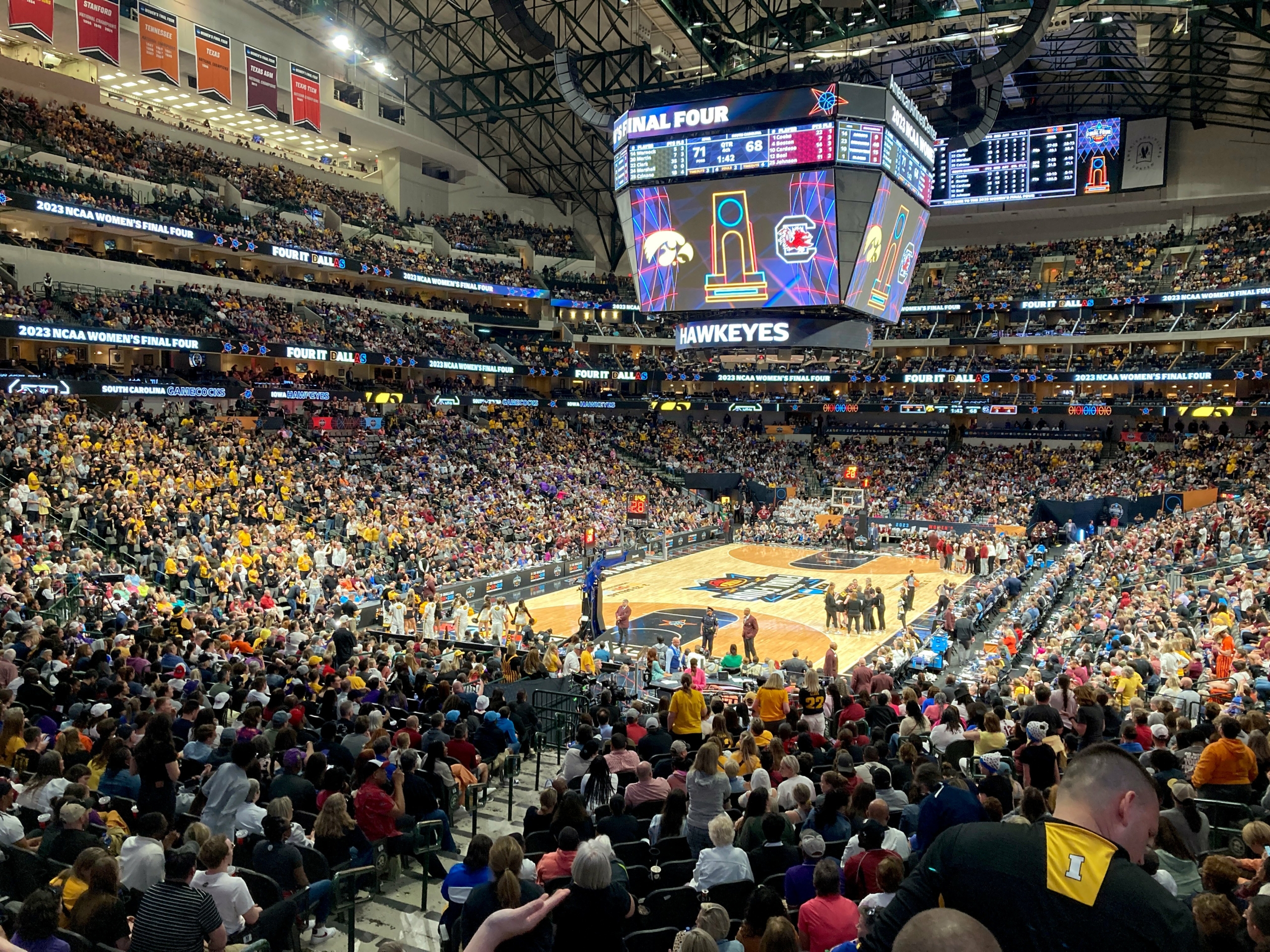 LSU and Iowa made history in reaching the Final Four as both first-timers set to play in the NCAA National Championship game.
The No. 3-seeded LSU Tigers (33-2) punched its ticket with a furious fourth-quarter comeback over No. 1-seeded Virginia Tech (31-5), 79-72.
No. 2-seeded Iowa stunned overall No. 1 with another jaw-dropping performance from consensus National Player of the Year Caitlin Clark, who dropped 41 points, eight assists, and six rebounds. She is the first player in tournament history to score back-to-back 40-point games.
The Tigers and the Hawkeyes will face each other at 3:30 p.m. ET on Sunday. The game will be televised on ABC.