NCAA Players Who Filed For Inclusion in the 2023 WNBA Draft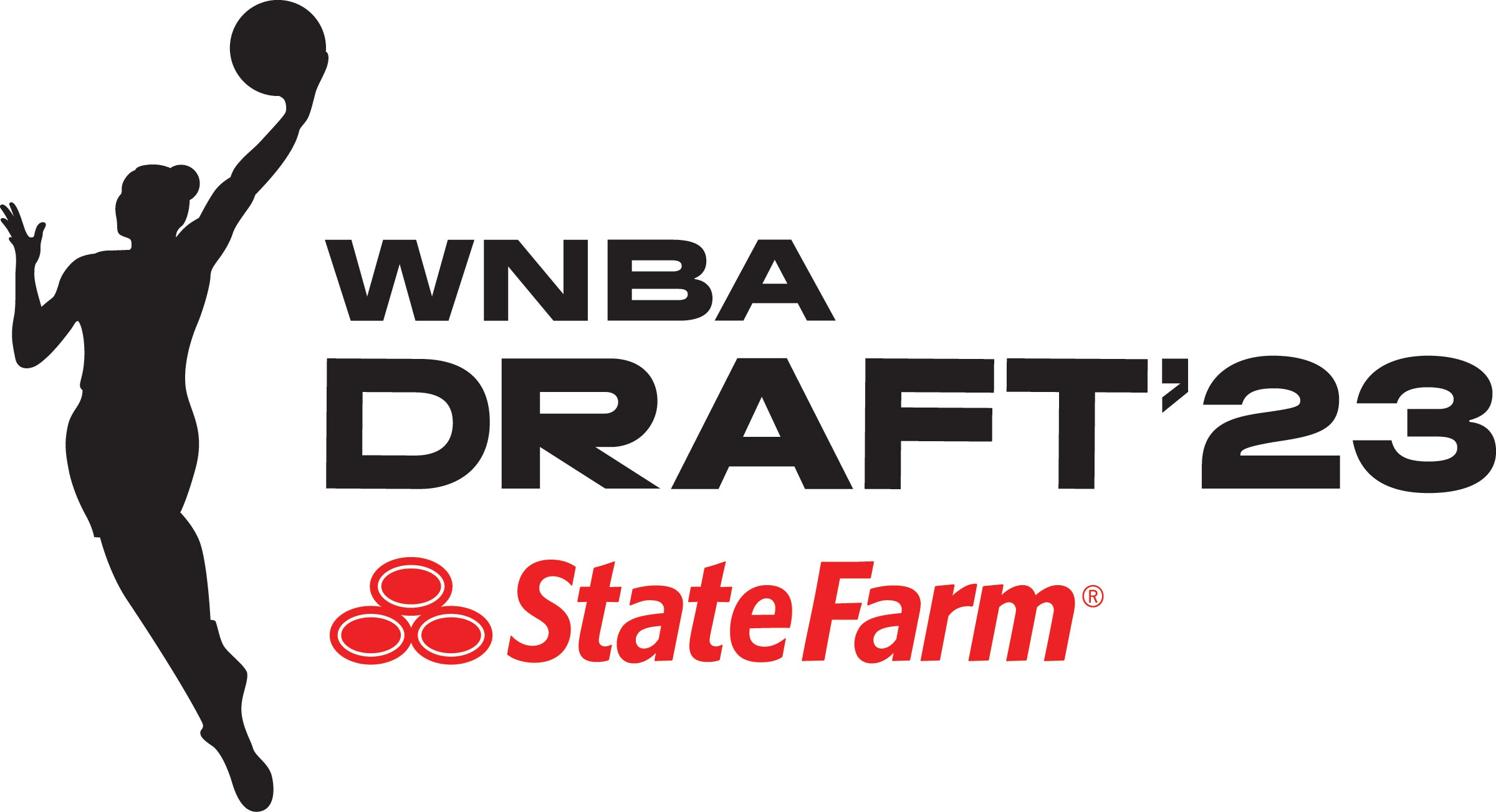 The WNBA revealed the updated list of players from colleges and universities who have formally filed for inclusion as candidates for the 2023 WNBA Draft set for April 10 at Spring Studios New York in Manhattan at 7 p.m. ET (TV: ESPN).  Four players rescinded their previous declarations to opt-in for the draft and removed their names from consideration:
Esmery Martinez (Arizona)
Charisma Osborne (UCLA)
Sedona Prince (Oregon)
Endyia Rogers (Oregon)
The Indiana Fever secured the first pick in the draft via a lottery in November. The Minnesota Lynx has the second pick, followed by the Dallas Wings with third selection, and the Washington Mystics picking fourth.
| | | | |
| --- | --- | --- | --- |
| Name | School | Position | Height |
| Adebola Adeyeye | Kentucky | Forward | 6-2 |
| Okako Adika | USC | Guard/Forward | 6-0 |
| Jaia Alexander | Coppin State | Guard | 5-11 |
| Laeticia Amihere | South Carolina | Forward | 6-4 |
| Ja'Mee Asberry | Baylor | Guard | 5-5 |
| Ketsia Athias | Iona | Forward/Center | 6-2 |
| Kadaja Bailey | St. John's | Guard | 6-0 |
| Angel Baker | Mississippi | Guard | 5-8 |
| Elizabeth Balogun | Duke | Guard/Forward | 6-1 |
| Malury Bates | Georgia | Forward | 6-3 |
| Diamond Battles | Georgia | Guard | 5-8 |
| Brea Beal | South Carolina | Guard | 6-1 |
| Niyah Becker | Wake Forest | Forward | 6-2 |
| Robyn Benton | Kentucky | Guard | 5-9 |
| Grace Berger | Indiana | Guard | 6-0 |
| Caitlin Bickle | Baylor | Forward | 6-1 |
| Essence Booker | UNLV | Guard | 5-8 |
| Aliyah Boston | South Carolina | Forward-Center | 6-5 |
| Sam Breen | Massachusetts | Forward | 6-1 |
| Chrissy Brown | Southeastern Louisiana | Guard | 5-9 |
| Leigha Brown | Michigan | Guard | 6-1 |
| Juana Camilion | Iona | Guard | 5-10 |
| Chrislyn Carr | Louisville | Guard | 5-5 |
| Christianna "Chrissy" Carr | Arkansas | Guard | 6-1 |
| Jasmine Carson | LSU | Guard | 5-10 |
| Sha Carter | FGCU | Guard | 6-0 |
| Gina Conti | UCLA | Guard | 5-11 |
| Zia Cooke | South Carolina | Guard | 5-9 |
| Sidney Cooks | Seton Hall | Forward/Center | 6-4 |
| Taya Corosdale | Duke | Guard/Forward | 6-3 |
| Janai Crooms | Providence | Guard | 5-10 |
| Cherita Daugherty | Southern Utah | Guard | 5-10 |
| Christina Deng | Gardner-Webb | Forward | 6-0 |
| Asiah Dingle | Fordham | Guard | 5-6 |
| Liz Dixon | Louisville | Forward | 6-5 |
| Rokia Doumbia | USC | Guard | 5-9 |
| Camille Downs | Norfolk State | Guard | 5-10 |
| Lauren Ebo | Notre Dame | Center | 6-4 |
| Ayana Emmanuel | Alabama State | Guard | 5-9 |
| Jayla Everett | St. John's | Guard | 5-10 |
| Dulcy Fankam Mendjiadeu | South Florida | Forward | 6-4 |
| Kierra Fletcher | South Carolina | Guard | 5-9 |
| Brooke Flowers | Saint Louis | Forward/Center | 6-5 |
| Alex Fowler | Portland | Forward | 6-2 |
| Deja Francis | Norfolk State | Guard | 5-7 |
| Marnelle Garraud | Vanderbilt | Guard | 5-7 |
| D'Asia Gregg | Virginia Tech | Forward | 6-2 |
| A'Niah Griffin | Evansville | Guard | 6-1 |
| Stephanie Guihon | McNeese State | Guard | 5-6 |
| Ciaja Harbison | Vanderbilt | Guard | 5-6 |
| Destiny Harden | Miami | Forward | 6-0 |
| Jazmin Harris | No. Carolina A&T | Center | 6-3 |
| Anastasia Hayes | Mississippi State | Guard | 5-7 |
| Da'Nasia Hood | Texas State | Forward | 6-1 |
| Jordan Horston | Tennessee | Guard | 6-2 |
| Ashley Joens | Iowa State | Guard/Forward | 6-1 |
| Asianae Johnson | Mississippi State | Guard | 5-8 |
| Haley Jones | Stanford | Guard | 6-1 |
| Morgan Jones | Louisville | Guard | 6-2 |
| Dorka Juhász | Connecticut | Forward | 6-5 |
| Emily Kiser | Michigan | Forward | 6-3 |
| Dariauna Lewis | Syracuse | Forward | 6-1 |
| Destiny Littleton | USC | Guard | 5-9 |
| Ana Llanusa | Oklahoma | Guard | 6-0 |
| Lou Lopez Sénéchal | Connecticut | Guard/Forward | 6-1 |
| Jade Loville | Arizona | Guard/Forward | 5-11 |
| Dara Mabrey | Notre Dame | Guard | 5-7 |
| Chloe Marotta | Marquette | Forward | 6-1 |
| Kamaria McDaniel | Michigan State | Guard | 5-10 |
| Shaiquel McGruder | New Mexico | Forward | 6-0 |
| Rachel McLimore | Butler | Guard-Forward | 5-10 |
| Abby Meyers | Maryland | Guard | 6-0 |
| Taylor Mikesell | Ohio State | Guard | 5-11 |
| Diamond Miller | Maryland | Guard | 6-3 |
| Tishara Morehouse | FGCU | Guard | 5-3 |
| Alexis Morris | LSU | Guard | 5-6 |
| Sonya Morris | Texas | Guard | 5-10 |
| Amoria Neal-Tysor | Mercer | Guard | 5-6 |
| Trinity Oliver | Washington | Guard | 5-10 |
| Aaliyah Patty | Texas A&M | Forward | 6-3 |
| Shaina Pellington | Arizona | Guard | 5-8 |
| Lasha Petree | Purdue | Guard | 6-0 |
| Destiney Philoxy | Massachusetts | Guard | 5-7 |
| Elisa Pinzan | Maryland | Guard | 5-8 |
| Ashten Prechtel | Stanford | Forward | 6-5 |
| Cate Reese | Arizona | Forward | 6-2 |
| Taylor Robertson | Oklahoma | Guard | 6-0 |
| Paige Robinson | Illinois State | Guard | 5-11 |
| Victaria Saxton | South Carolina | Forward | 6-2 |
| Bre'Amber Scott | Texas Tech | Guard | 5-11 |
| Myah Selland | South Dakota State | Forward | 6-1 |
| Maddy Siegrist | Villanova | Forward | 6-2 |
| Kadi Sissoko | USC | Forward | 6-2 |
| Ahlana Smith | Mississippi State | Guard | 5-9 |
| Brittney Smith | Georgia | Forward | 6-3 |
| Madisen Smith | West Virginia | Guard | 5-5 |
| Stephanie Soares | Iowa State | Forward/Center | 6-6 |
| Taylor Soule | Virginia Tech | Forward | 5-11 |
| E'Lease Stafford | Missouri-Kansas City | Guard/Forward | 6-0 |
| Asia Strong | Syracuse | Forward | 6-2 |
| Cameron Swartz | Georgia Tech | Guard | 5-11 |
| Myah Taylor | Mississippi | Guard | 5-7 |
| Kayana Traylor | Virginia Tech | Guard | 5-9 |
| Elena Tsineke | South Florida | Guard | 5-7 |
| Haley Van Dyke | Washington | Forward | 6-1 |
| Audrey Warren | Georgia | Guard/Forward | 5-9 |
| Keishana Washington | Drexel | Guard | 5-7 |
| Kaela Webb | FGCU | Guard | 5-6 |
| LaDazhia Williams | LSU | Forward | 6-4 |
| Madi Williams | Oklahoma | Forward | 5-11 |
| Zakiyah Winfield | Buffalo | Guard | 5-7 |
| Bendu Yeaney | Oregon State | Guard | 5-10 |
Players Invited to Attend the 2023 WNBA Draft 
| | |
| --- | --- |
| Name | School |
| Laeticia Amihere | South Carolina |
| Grace Berger | Indiana |
| Brea Beal | South Carolina |
| Aliyah Boston | South Carolina |
| Zia Cooke | South Carolina |
| Jordan Horston | Tennessee |
| Ashley Joens | Iowa State |
| Haley Jones | Stanford |
| Dorka Juhász | Connecticut |
| Lou Lopez Sénéchal | Connecticut |
| Taylor Mikesell | Ohio State |
| Diamond Miller | Maryland |
| Alexis Morris | LSU |
| Maddy Siegrist | Villanova |
| Stephanie Soares | Iowa State |