The WNBA gets a new TV broadcaster; ION set to air games on Friday Nights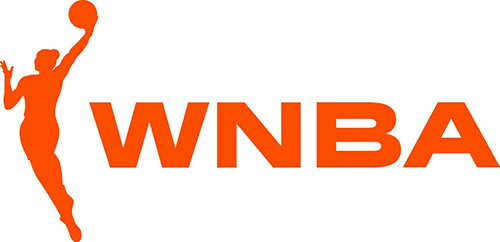 The WNBA announced a multi-year agreement to air regular-season games on Friday nights on national TV network ION. The network is available over the air and on major cable networks. The games will add to the current national TV schedule of games to air on ABC, ESPN and ESPN2
With the tagline "WNBA Friday Night Spotlight on ION," the network will air games during two windows on Friday nights over 15 weeks from May 26 to Sept. 8. The schedule will be announced later.
"The WNBA is thrilled to partner with Scripps to expand the league's media horizon and reach basketball fans in greater numbers," WNBA Commissioner Cathy Engelbert said in a release. "Access to watch WNBA games is in high demand, and Scripps' dedicated Friday night lineup of WNBA games on ION will become much desired appointment viewing for WNBA fans."
"The WNBA Friday Night Spotlight on ION brings women's professional basketball the broadest possible reach with the consistency that fans, players, teams and the league deserve," Adam Symson, Scripps president and CEO said. "Scripps is fully committed to serving and growing the number of American women's basketball fans who value the athleticism, professionalism and excitement the WNBA brings into their living rooms."
From the league:
The WNBA is the first sports property to air on ION, which will implement an extensive promotional effort to drive awareness and tune-in for the new Friday primetime franchise. Bounce, Scripps News and Scripps' other popular national networks will help with cross-marketing and promotion. Scripps also will use its local TV stations to promote the "WNBA Friday Night Spotlight on ION" throughout the season.
Key Dates for the 2023 WNBA Season
April 30: Training Camp Begins
May 5: Preseason Games Begin
May 13. WNBA Canada Game in Toronto, Minnesota Lynx vs. Chicago Sky
May 15: Last Possible Date for Preseason Games
May 18: Final Roster Cut-down Date: 12 players, 5 p.m. ET
May 19: Regular Season Begins
July 13-17: WNBA All-Star Break
July 15: All-Star Game
July 14: Mid-Season Cut-Down Date
July 15: Mid-Season
August 7: Trade Deadline, 8 p.m. ET
August 15: Commissioner's Cup Championship
August 28: Player Playoff eligibility from Waivers, 5 p.m. ET
September 10: Regular Season Ends
September 13: Playoffs begin
October 20: Last Possible Finals Date