New York Liberty forward Breanna Stewart is the 2023 WNBA Most Valuable Player, first MVP in Liberty franchise history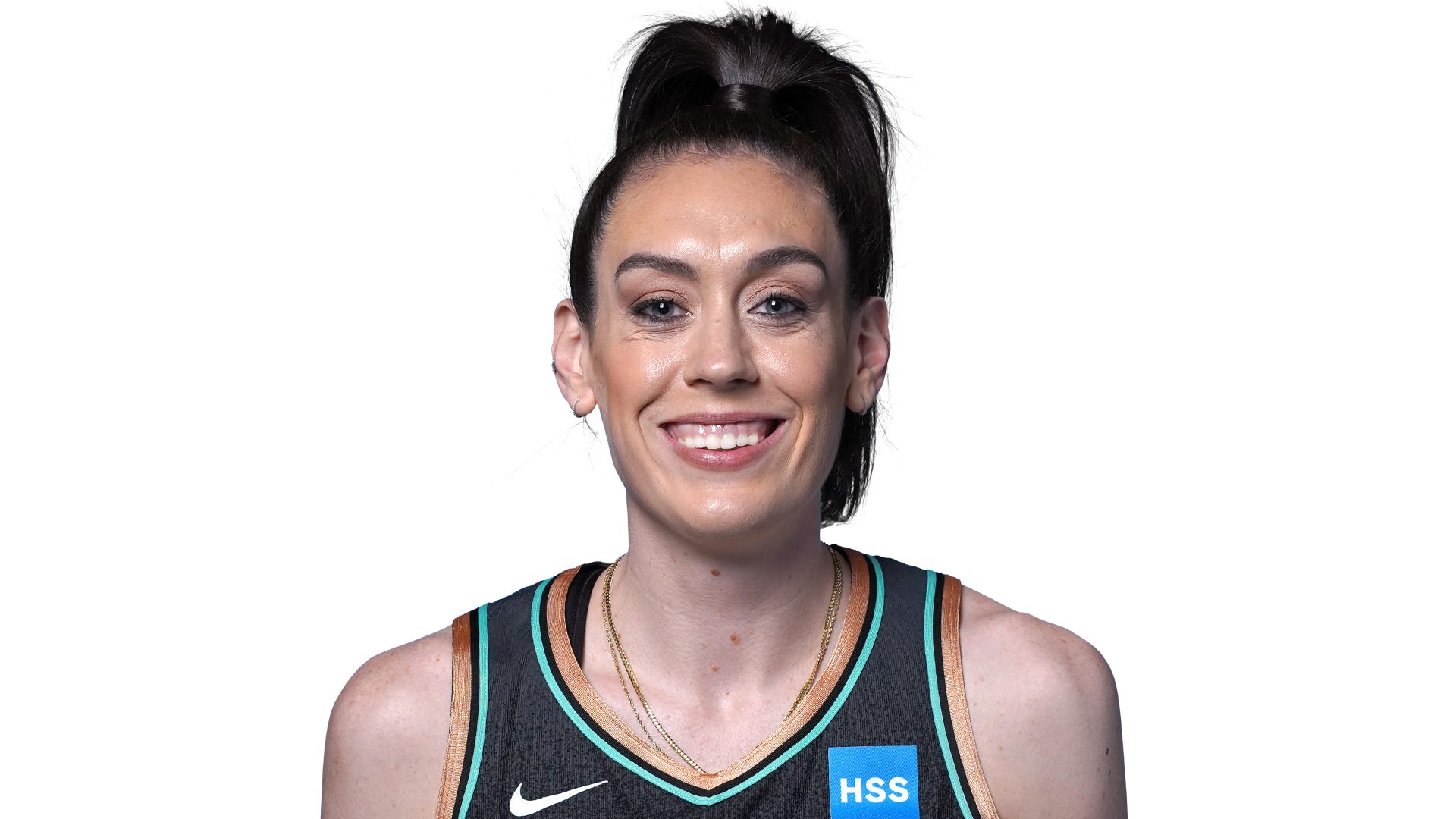 New York Liberty forward Breanna Stewart is the 2023 WNBA Most Valuable Player the league announced today. She is the first MVP in Liberty franchise history. This is Stewart's second WNBA MVP honor. She is the eighth player in league history to win the award multiple times, joining three-time winners Lauren Jackson, Lisa Leslie, and Sheryl Swoopes and two-time winners Cynthia Cooper, Elena Delle Donne, Candace Parker, and A'ja Wilson.
"Stewie's first season with the New York Liberty has been nothing short of historic on every level," Liberty General Manager Jonathan Kolb said. "The constant resiliency, belief, selflessness, toughness, and professionalism she has brought to the Liberty on a nightly basis is an incredibly rare combination – culminating in such a special season, both personally and collectively. We could not be more thrilled for Stewie to receive the highest individual honor in our game, which is incredibly deserved, and for her to continue propelling both our organization and the WNBA to new levels."
She is also the first MVP in New York professional basketball since 1969-1970 according to the franchise. She is also the second player in WNBA history to win MVP award on multiple teams, joining Elena Delle Donne (Chicago Sky, Washington Mystics).
Stewart received 20 first-place votes, 23 second-place votes, and 17 third-place votes. Connecticut Sun forward Alyssa Thomas finished in second place (23 first-place votes, 12 second-place votes, and 25 third-place votes). Las Vegas Aces center A'ja Wilson, the 2020 and 2022 MVP, was third (17 first-place votes, 25 second-place votes, 17 third-place votes, and one fourth-place vote). A national panel of 60 sportswriters and broadcasters voted on the award.
From the Liberty:
In her first season with New York, where she led the Liberty to a franchise-best 32-8 (.800) regular season finish, Stewart produced career-bests of 23.0 points per game and 3.8 assists per game, along with 9.3 rebounds, 1.6 blocks, and 1.5 steals per game on 46.5% from the field, 35.5% from three, and 85.1% from the line. Leaguewide, she ranked second in scoring, third in rebounding, third in total blocks, third in double-doubles (20), and eighth in steals.

During her 2023 MVP campaign, Breanna rewrote both the league and franchise record books, while helping lead the Liberty to its first-ever Commissioner's Cup Championship. Her unprecedented four 40-point games set a WNBA single-season record and tied the all-time WNBA record for career 40-point games. Additionally, Stewart's 919 points are the second-most all-time in a single season, her five 35-point games tied the WNBA single-season record, and her 371 rebounds set the Liberty single-season record.
Additional highlights of Stewart's season:
Scored a career-high and franchise-record 45 points in 30 minutes in a 90-73 win over the Indiana Fever on May 21, the most points ever by a WNBA player in 30 minutes or fewer.
Registered 43 points, 12 rebounds, and six assists in a 99-95 victory against the Phoenix Mercury on July 5, marking the second game of at least 40 points, 10 rebounds and five assists in WNBA history.
Became the first player in WNBA history to have at least 25 points, five rebounds, and five assists in a half, doing so in the first half of a 95-84 win over the Atlanta Dream on July 27.
Set single-season franchise records for total points (919) and rebounds (371) and finished with the second-most points in a season by a WNBA player.
Became the fastest player in WNBA history to reach 4,000 points (196 games).
Stewart will receive $15,450 and a specially designed trophy by Tiffany & Co.
Previous WNBA MVP Winners