Nancy Lieberman to ring NASDAQ opening bell and receive service award

Basketball legend and NBA D-League Frisco head coach Nancy Lieberman will ring the opening bell of the NASDAQ Tuesday. It will be the second stock market that a NBA D-League Frisco staff member initiates in the past week as President of Basketball Operations Spud Webb rang the opening bell of the Canadian stock exchange last Wednesday.
Lieberman is in New York to accept the Bill Walsh Champion of Change Award for her philanthropic and athletic achievements.  The Bill Walsh Champion of Change Award is presented by former NFL player Ronnie Lott, founder of All-Stars Helping Kids.
"This will be a very special day for us as we honor one of the great pioneers in leadership both on and off the court in Nancy Lieberman," Lott commented.  "The spirit of this award and the man it is named after, Bill Walsh, is all about honesty, fair play, innovation, duty to community, and hard work, and those attributes are what make Nancy Lieberman the champion and leader she is today.  We are excited to have her join our very select group of recipients."
As part of receiving the award, Lieberman had the unique honor of launching the NYSE.
"I am truly honored to be receiving the Bill Walsh Champion of Change Award," Lieberman said.  "It is our responsibility to aid and support today's children in every manner possible, and the opportunity to 'ring the bell' is obviously a once-in-a-lifetime experience.  Whether we realize it or not the stock market is a big part of all of our lives, and as I follow the business world closely I am privileged to open the market on this special day."
NBA D-League Frisco owner Donnie Nelson is familiar with both Walsh and Lott from his days working with the Golden State Warriors from 1986-1994.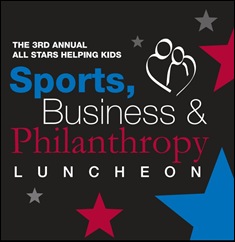 "I was truly blessed to have been coaching in the Bay Area during the same time Coach Walsh and Ronnie were leading the 49ers to Super Bowl history," Nelson remarked.  "Their example was the standard for every young player and coach – professionals that won on the highest level with integrity and humility.  I can't think of an honor that would hold more significance to a coach than the Bill Walsh Champion of Change Award."
Lieberman was recently hired by Nelson as the first female head coach of an NBA or NBA D-League franchise.
"Nancy Lieberman is a pioneer as she has changed the way we look at females competing in men's leagues," Nelson continued.  "As a player, and now as a coach, she continues to shatter glass ceilings that exist in sports today.  She should be an inspiration to every little girl across America with a dream.  Ringing the bell is a once-in-a-lifetime deal that, frankly, I'm very jealous of… she promised to bring me back a few stock tips though – so that softened the blow.  The only thing Spud brought back from Canada was the weather."