Big West leader Cal State Northridge survives Cal State Bakersfield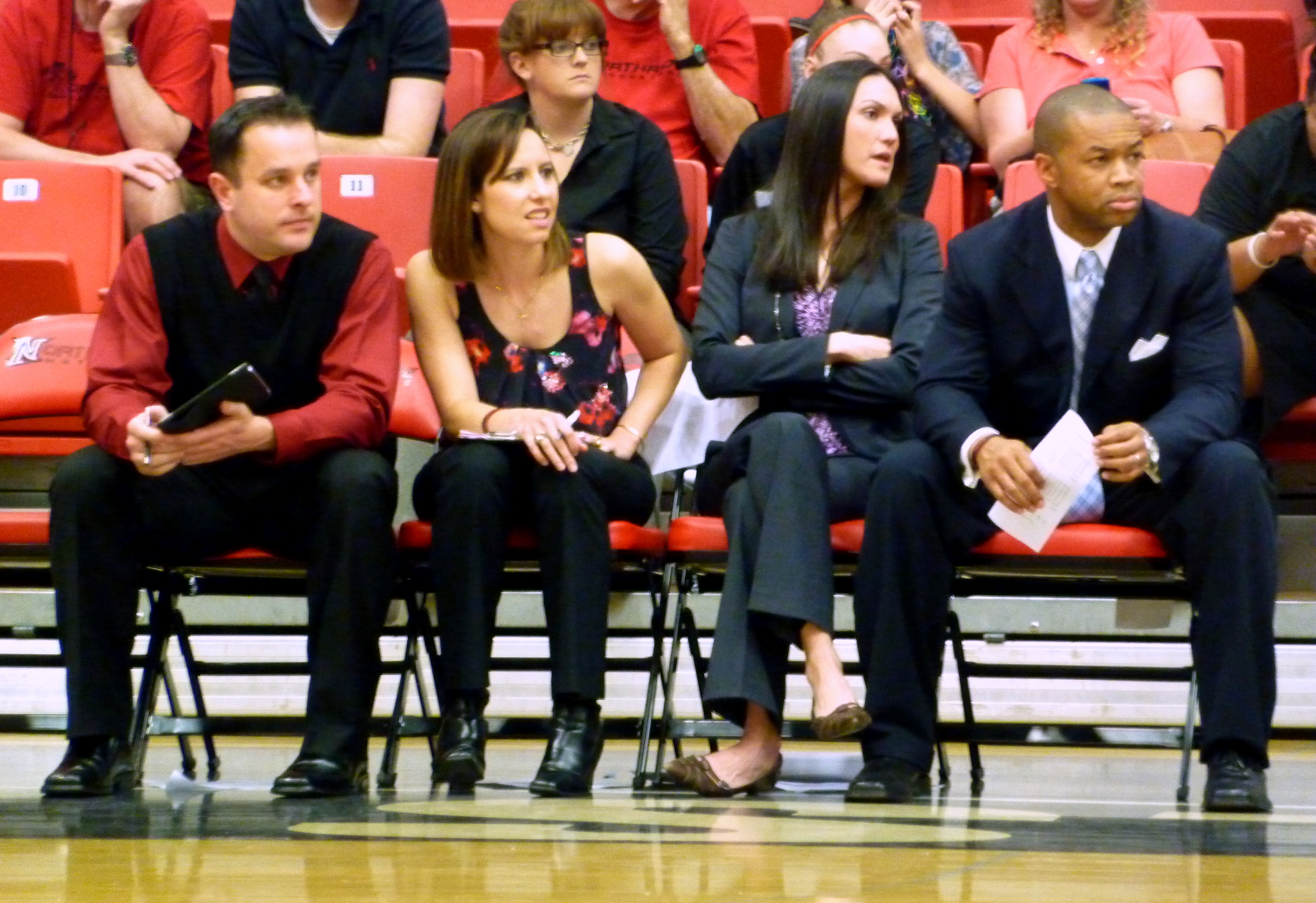 NORTHRIDGE, Calif. – Cal State Northridge survived a fierce, short-handed Cal State Bakersfield team, and their own turnover rate, to hang on for the 54-52 win Saturday.
CSUN's Jasmine Erving and CSUB's Amber Williams each put up 17 points for their respective teams in a game that featured seven ties and 10 lead changes. Neither squad shot above 35 percent, and the taller Matadors out-rebounded the Roadrunners 59-31. But for the second game in a row, CSUN turned the ball over 30 times. CSUB converted those turnovers into 29 points, which was one of the reasons the home team struggled.
Matador Coach Jason Flowers attributed his team's play to "not making smart decisions with the basketball."
"We're not following game plans," he said. "We've got to get better and focus on details – focus on executions. It's about being disciplined enough to follow a game plan."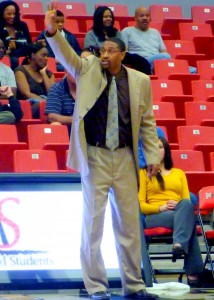 Forward Randi Freiss said team members weren't their usual selves.
"We just came out a lot slower than we usually do," she said. "Our energy was low."
The Roadrunners had only six players suited up for the game, as five others are out for the season with injuries, and two players are out with injury temporarily.
CSUN took a small lead briefly in the first half, but CSUB grabbed it halfway through and extended it to eight , 32-24, at halftime.
The Matadors began the second period on a 7-0 run, but didn't tie the score until the 15:42 mark, at 34. The lead see-sawed between the two teams as Williams kept dropping buckets; so did CSUN's Jessica Duarte, who put up all of her 10 points in the last half.
With 1:44 left, Duarte hit a three to put the Matadors up 54-51. A Williams free throw cut the lead to two. Williams was again fouled, with two seconds to go, but missed both shots. CSUN's Camille Mahlknect was fouled next, and she missed her shot too, but it was enough for the win.
Erving had two blocks, which tied the school career record of 136. She also has 1,370 points – the third-most in school history.
Lauren Carter had 11 points and 10 rebounds for the Roadrunners, while Sharpe and Friess each had nine rebounds for the Matadors.
CSUB's intense play was marked by constant drives to the basket and relentless energy until the final buzzer. Coach Greg McCall said he and his coaching staff push their players, regardless of numbers.
"We don't let them settle," he said. "We don't have time for them to be feeling sad because we don't have numbers right now. There are no excuses – we play hard."
Flowers, whose friendly rivalry with McCall is friendly, admires the first-year head coach.
"Greg's team has been decimated by injuries," Flowers said. "Some are always ready to say 'the sky is falling,' but he's always all smiles. He works his tail off, and it shows in his team."
CSUN travels to UC Riverside next Thursday for their next matchup.
This week's Big West schedule:
Tuesday, January 31
UC Santa Barbara at USC
Wednesday, February 1
UC Davis at Cal State Fullerton
Thursday, February 2
Cal State Northridge at UC Riverside
Long Beach State at UC Irvine
Saturday, February 4
Pacific at Cal State Fullerton
Cal Poly at UC Santa Barbara
Long Beach State at UC Riverside
Cal State Northridge at UC Irvine